It's that time of year where we take the opportunity to look back and recognize the amazing church websites we've been able to create with our ministry partners. While not an extensive list the team has brought together several custom designs and shared why we like them. Let's dive right in.
Why We Love It: Seacoast's website has a clear focus on attracting visitors and ensuring they have the information they need. They made great use of our New Here Layout # 3.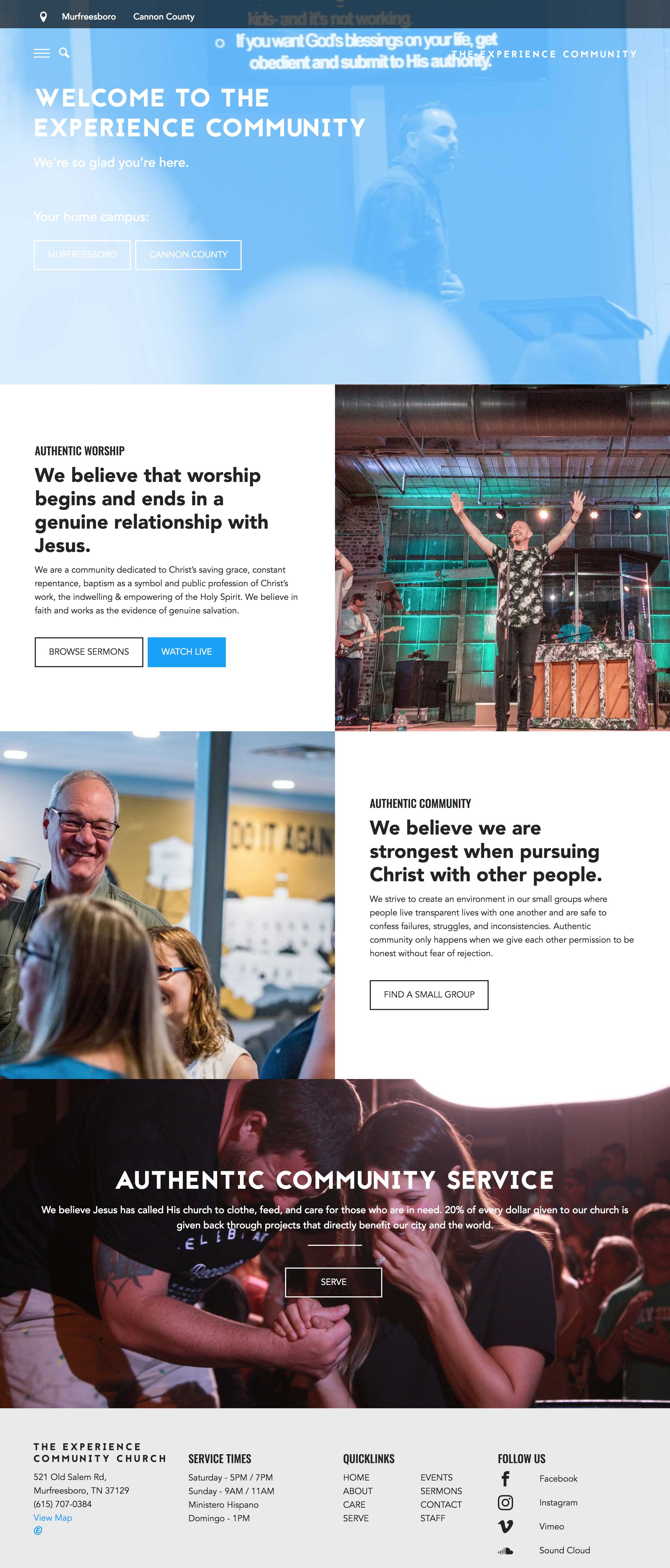 Why We Love It: They worked to localize each new visitor experience with cookies. Once you select a campus your navigation updates to pull in campus specific information.
Why We Love It: They have a nice clean design utilizing white space and their accent color to pull everything together. They are also using a pattern over their video which gives them something unique compared with other churches.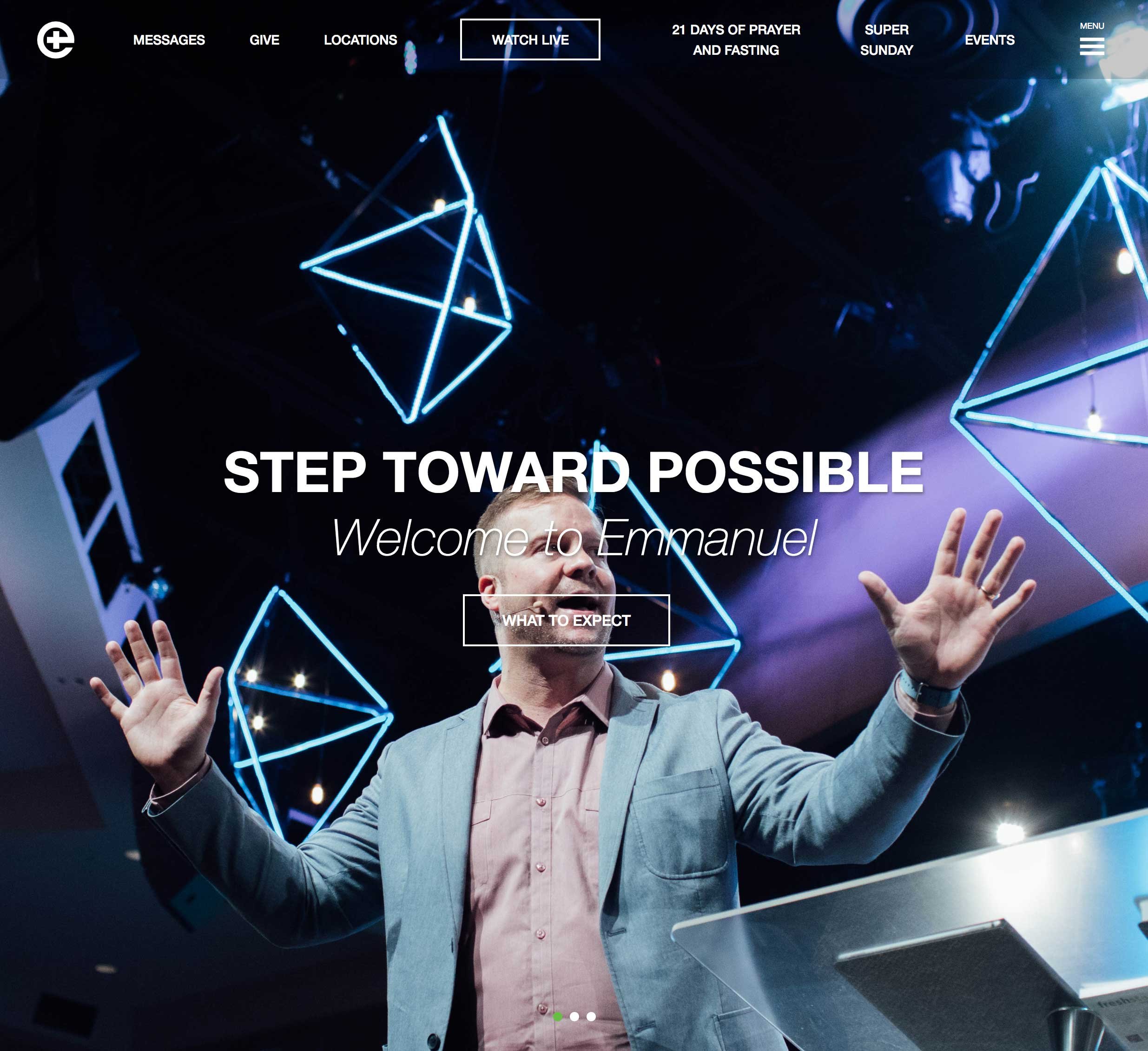 Why We Love It: We love how Emmanuel church's headline encourages action. It resonates with their "focus to reach young families and young adults who yearn to engage with God on a deeper."
Why We Love It: With Beltway we were really excited about their Missions and Sermon note taking feature. Both of these present church members with opportunities to more fully live out their faith.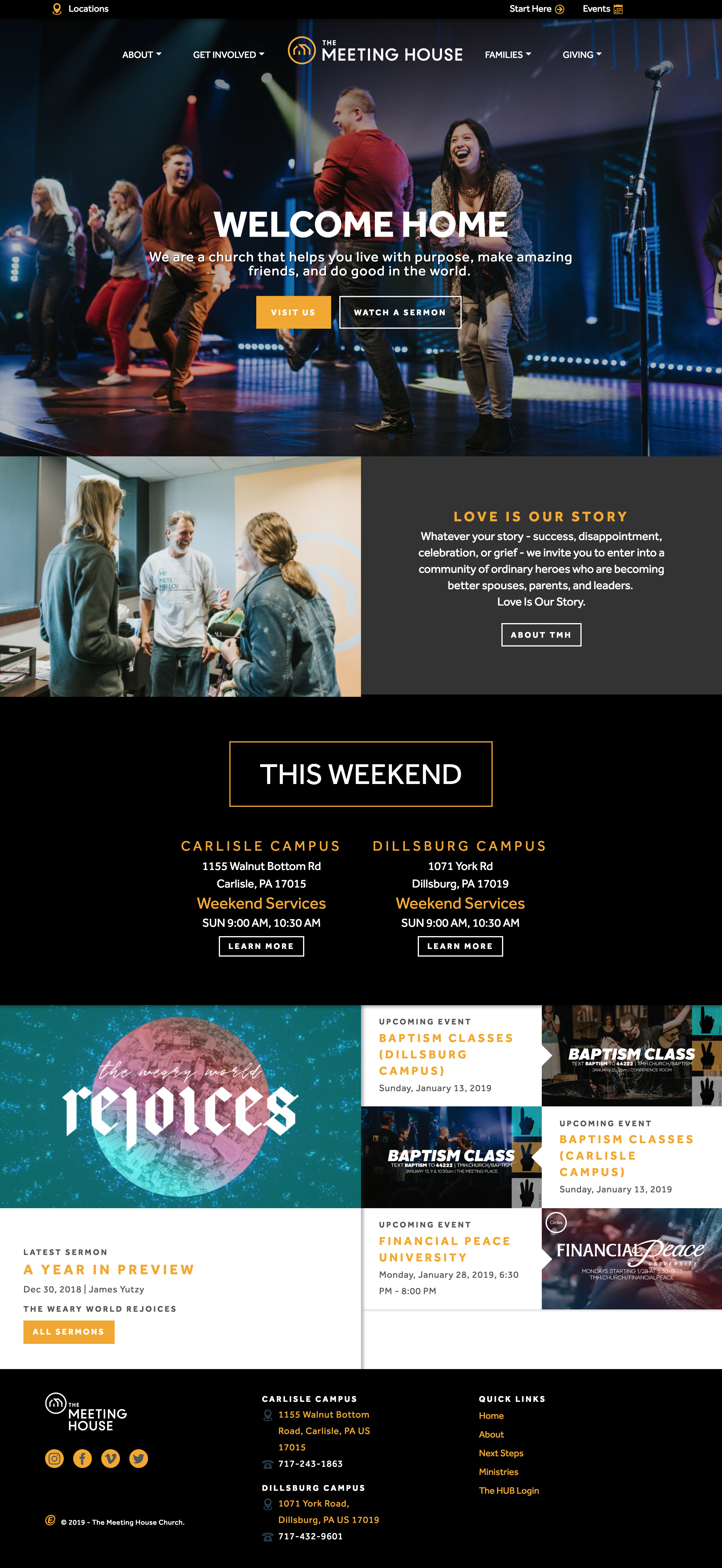 Why We Love It: We love how they have grown on Ekkleisa 360. They started out with a theme and worked with our team to craft a highly engaging custom website. This is accomplish through photography and graphics that showcase what's happening with energy.


Why We Love It: The homepage on both desktop and mobile is optimize to simplify the ask. As you move down the page it fits just one section ensuring the visitor is not overwhelmed.
Why We Love It: They make it easy to understand that there are various styles of worship and that visitors can learn more while planning their visit.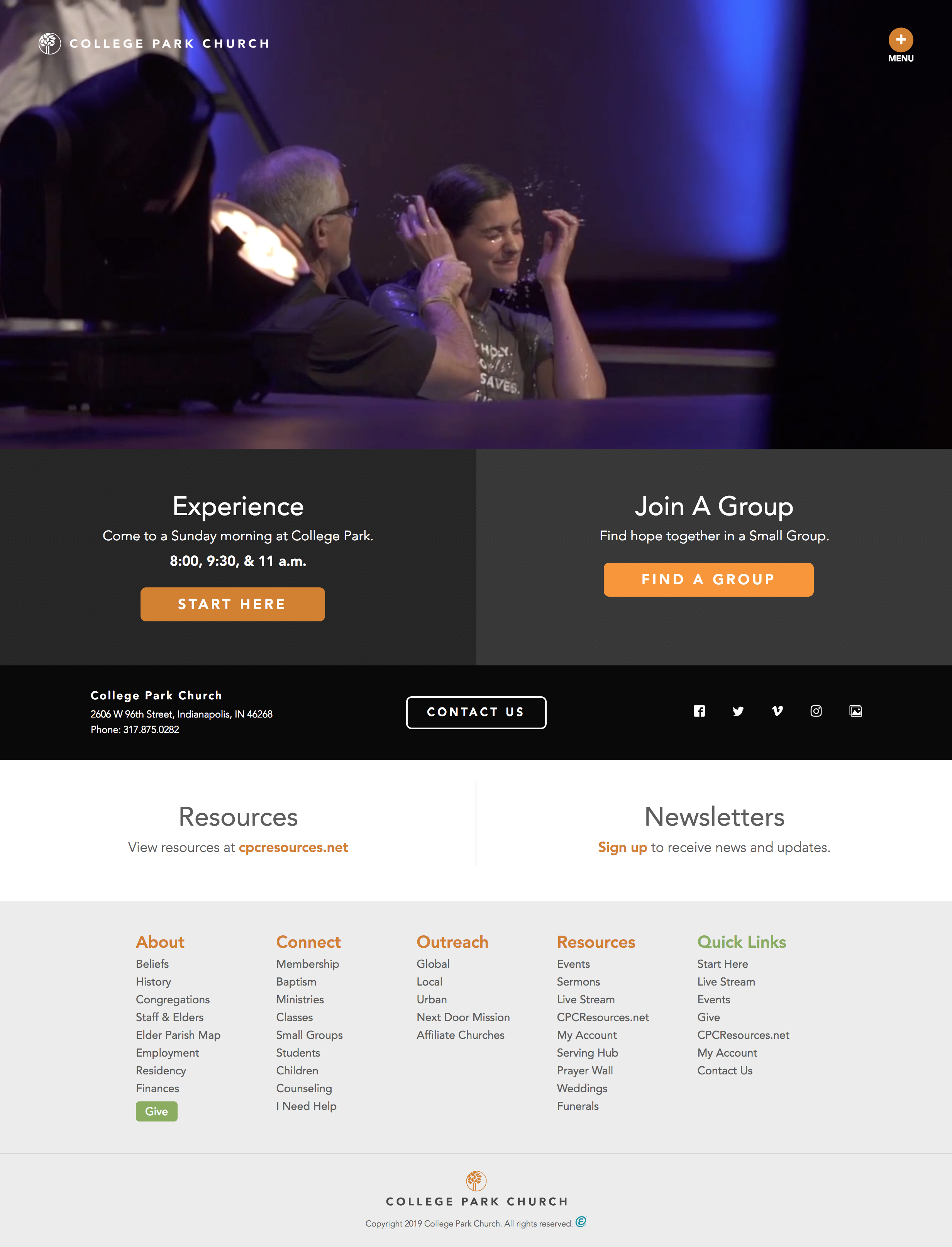 Why We Love It: College Park's website continues to change and grow with their needs. They've also taken a unique approach to their congregations by using separate sites on sub domains that look exactly the same just with different accent colors.

Why We Love It: They have a great design layout for their events and news. Helping to ensure everyone knows what is happening at the church and how they can get involved.
Summary
Hopefully this list will help inspire you as you start to consider where you'd like to take your online presence this year. If you are looking for more inspiration check our custom work or our themes.