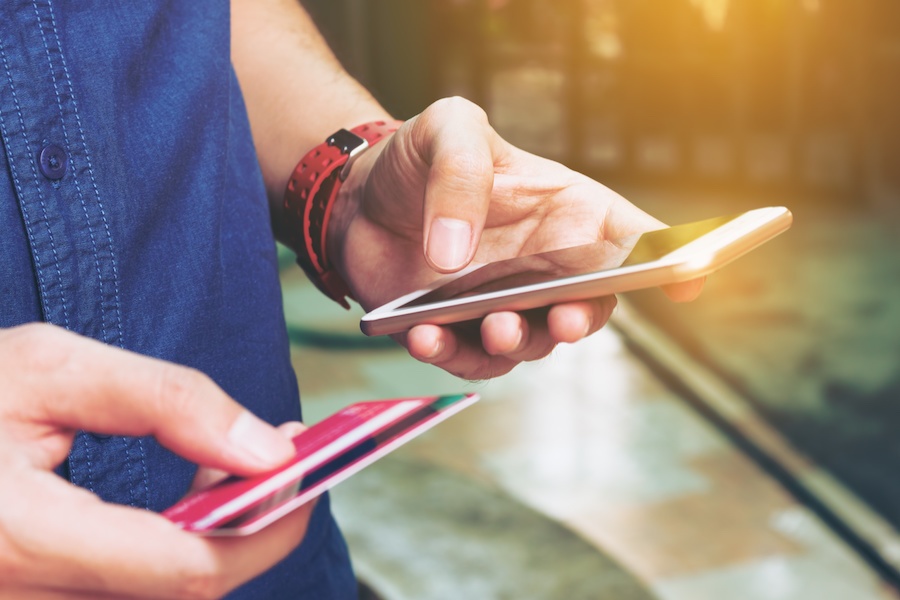 As a church communicator, you already know how few people carry cash or checks nowadays, which means only passing around an offering basket on Sundays simply isn't cutting it anymore. You know how important it is to meet your donors at their convenience.
This is why we believe so strongly that online giving should have what we call "multi-tech touches." That means you should have multiple ways for your members to give. They should be able to reach out to you whenever and however the moment strikes; on a desktop, on a kiosk at church, or even from their phone.
A text-to-give solution is a simple addition to your e360 Giving plan that can reach your members in new and engaging ways.
Why Text-to-Give Works:
Text giving works because it truly meets your members where they are. It provides another way for your members to decide, "This is how I want to give. Right here, right now. This is the way that works for me when I feel most called to give."
Think about it this way: Your members aren't always at home, let alone always sitting in front of their desktop when they're "in the moment" with your church. When your pastor gives a sermon that just really, really strikes a chord, that can be the most inspiring moment of the week.
But maybe your congregation is listening at the gym or in the car. Your team is working hard to keep your message top-of-mind. Why not allow a donation right in that moment?
A text-to-give option makes it not only possible but easy. It's convenient for a society with so much hustle and bustle.
Or maybe your pastor is talking about a particular cause in the sermon today. So now he can prompt members to start their giving journey right now: pick up their phones, direct them through the login, and your congregation can answer God's call. Now, you've made it a part of your process, and you can ask for even the smallest donations when specific missions need to reach a goal.
Asking for $1 or $2 in an instant text-to-give builds up incredibly fast! And it helps your congregation build a habit of easy generosity.
How It Works:
There are only two steps to activate and use e360 Text Giving.
Step One: Setup

During setup, your church will be assigned its own unique, 10-digit mobile number with your local area code. (This number isn't shared with our other accounts, it's just for your church!)
First-time donors will be prompted with a one-time registration screen. This will assign their mobile number to your organization and allow them to select what bank account their text donations are withdrawn from.
Step Two: To Give

Donors text an amount to that number.
Donors will get a text confirmation that their donation was successful after every give.
Pro tip:
Encourage your congregation to save your church's text-to-give number in their contacts list so they can easily find it when they want to.
Donors who text-to-give and donate in any other way will still have all of their history tied to their account. It's still all in one place. Text donations are NOT settled by their cellular service carrier. Text donations are processed and settled by your existing account with e360 Giving, in the same way and just as fast as your online donations.
Why e360 Text Giving?
It's true: e360 Giving is one of the best online giving providers out there. We stand out in the pack! Our text giving sets us apart from a lot of other providers who are claiming to do the same thing:
e360 Giving is real, true text giving. You send an amount to your church's text giving phone number, and that's it.
After the one-time setup, the donor doesn't get redirected to a web browser or text a link to give later, we keep the user engaged by avoiding unnecessary steps or distractions.
It's just a secure way to access their normal giving account! There's no transaction fee (other than normal texting charges that may apply by the cell carriers), and each donor receives a confirmation message that thanks them for their donation.
You can also keep track of specific campaigns by using codes like "Missions" or "Youth." When your donor enters this code with their amount, their donation is quickly and easily filtered into that campaign.
Pro tip:
As you announce your online giving platform, encourage your members to activate together as a church. Narrate the process for them, tell them what to expect and take a few minutes to actually get set up together. You can do this a few weeks in a row as you are coaching your congregation onto the new system. Now your congregation will be ready to go!