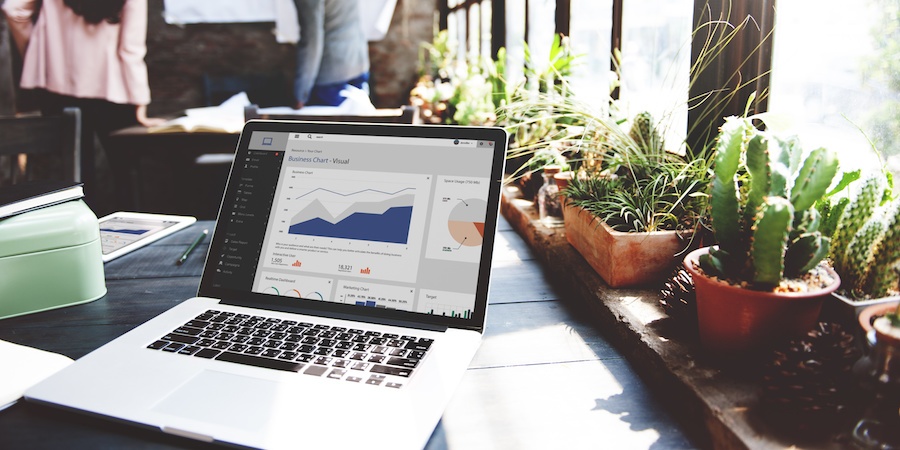 Congratulations for launching your new church website! That is a huge feat, one that is certainly worth celebrating. Now that all that planning, strategizing, and decision-making is behind you, you're probably wondering when your site traffic is going to take off? When will you reap the rewards of all your hard work?
Unfortunately, not even the professionals can give you a concrete answer. There is no magic formula, after all, to determine when these things are going to happen. However, we can tell you that setting the right goals for your church website is an important first step. Once you do this, we can recommend tactics to help you to quickly reach your church website goals.
Set the Right Goals by Keeping Certain Metrics in Mind
When it comes knowing what specific church goals to set, you need to understand the role that metrics play in the success of your website. You can check out our blog post for a full list of metrics, but we will briefly review them here.
Traffic goals – How many people are coming to your church website?
Conversion rates – Which calls-to-action (CTAs) are performing well?
Time spent on site – How much time are visitors spending on your site?
Bounce rate – Are you attracting the right visitors?
Most viewed pages – What pages are drawing visitors to your site?
By tracking these Key Performance Indicators (KPIs), you'll be able to see how well your website is performing and whether or not your efforts are working.
Reach Your Goals Faster by Doing Periodic Reviews
Maybe you're discouraged by the lack of visitors coming to your church website. Or, you think your conversion rates should be much higher than they are. If you don't think you are reaching your goals fast enough, don't throw in the towel just yet!
Here are some ways to reach your goals faster:
Set quarterly goals – Set attainable milestones for each of the four quarters of the year. Make sure these are SMART goals that can easily be determined whether or not you reached the goal.
Check in monthly – If you aren't hitting your goals, brainstorm about what changes need to be made or what you need to do differently in order to hit them. Sit down with your team once a month to analyze this and reevaluate.
Check analytics weekly – The quicker you detect and correct a problem, the smaller impact it will have on your website. Checking your analytics weekly can help you identify potential roadblocks and quick wins. Find out if something like page speed is holding up your website (Google will penalize you if your site takes a while to load).
Setting quarterly goals, checking in monthly, and checking analytics on a weekly basis will help you become more aware of how your church website is performing and adjust quickly. Doing these three things will help you know if you need to tweak anything on your site in order to meet your goals.
Gain Traction With These Helpful Tips
Once you set up your website, it's important to implement the following items on your website. These tools and tasks will ensure that your website will start gaining traction on search engines:
If visitors simply aren't finding your church website, you may need implement some serious SEO strategies. SEO is something that changes from year to year, or whenever Google decides to change its algorithm, so it's important for your team to stay alert for changes in SEO best practices.
If you're wondering how long it takes for a new website to gain traction, the answer varies. You should give your website at least a few months before it starts to gain traction.
If you complete all of our recommendations above, you could start to see results between 4 and 6 months.
Next Steps
If you are setting the right kinds of goals and tracking your metrics on a regular basis, you are well on your way to having a successful church website. If you want to reach your goals faster, or your website isn't gaining traction quickly enough, we hope we've offered some good advice to help you in those areas.
If you need help, don't hesitate to download our eBook Goal Oriented Church Website Design. Also, remember this: "At just the right time we will reap a harvest of blessing if we don't give up." Galatians 6:9.