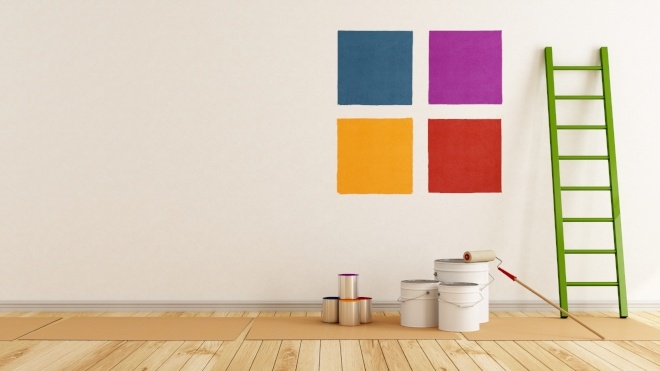 Just do a quick Google search and you can find literally THOUSANDS of DIY home improvement projects using old things you can find around the house (or even the dumpster, in some cases).
We've all seen it: old ladders turned to vintage shelves, crates made-over to be your brand "new" coffee table, old kitchen cabinets into a contemporary masterpiece with just a fresh coat of paint.
I always love these kinds of projects. I once took these old-looking side tables I found on the street, and with some sanding and a fresh coat of paint, they might as well have been brand new tables—nobody could tell what they once were.
Repurposing your web content works similarly. At Ekklesia 360 we've seen (as well as reaped) the benefits of repurposing a project of our own. And we're here to tell you how to make your job easier, too!
How to Choose Which Content
Repurposing content that's already high performing is an awesome option. Your best performing content pieces are the ones that get the most views, most downloads, or attracted the most people to services to your church.
Repurposing great content into other forms of great content can be another way for your church to reap the benefits and see even more of a "return on investment' of the original piece.
You can also repurpose content that... hasn't done so hot. If you have some sort of blog post or sermon series that you spent a ton of time and effort on to not see any fruits of your labor, this might not be the time to give up on it. It might perform better dressed up as something else.
Think of your low performing content as an opportunity to experiment. Do you have a very text-heavy church blog post? This could be your chance to turn it into a gorgeous infographic or interactive video.
How to Repurpose Your Content
I like to use the ACE method:
Adjust: What needs to be added? Reworded? Removed? If you have a letter from the Pastor about having hard conversations with your peers, you could have added another section about how it might be different than having difficult conversations with the people you're closest with.
Combine: How might you combine related or even unrelated pieces of content to add more value? Perhaps you have 3 similar-themed sermons that could be combined to make a relevant and compelling sermon series you can feature on your church website.
Expand: What kind of content have you already done that you can dig deeper into? A blog post about "5 New, Small Ways to Strengthen Your Faith" could be expanded to "31 New Ways to Strengthen your Faith for Every Day of the Month."
However you choose to repurpose your content, make sure you remember this:
Repurposing your church's content is all about adding additional value.
Making an eBook into a whitepaper isn't making much of an impact or adding new value—try transforming it into an easy-to-digest infographic or video, instead.
How We Did It
You may have heard of our free Church Graphic Design Kit—this was actually one of our favorite content repurposing projects to date!
After looking back on all the awesome design assets we had, we hated to see it go to waste. We had advent graphics from years past, church website icons getting lost, insightful guides written by professional graphic designers getting buried in our blog, and other graphic design-related pieces of content we've created over the course of a couple years.
But here's the thing: It was all still great, relevant content our website visitors would love. It was just scattered all over the place on our website.
We needed a way to get those pieces dolled up and back in circulation again.
Enter: The Church Graphic Design Kit
We won't go into the dirty details, but this project took some serious work.
To add more value to our offers, we adjusted by taking the guides we've created to give them a comprehensive makeover with a new design and added/edited more copy where we needed it. We combined some of our old graphic design assets that were still relevant and high quality. We expanded the design kit by developing and handful of new design assets like editable welcome cards and letterhead templates. When all was said and done, we put it all together in one easy and organized .zip file and delivered to your email inbox.
The end product was a gorgeous, comprehensive, easy-to-use, free graphic design kit made just for churches.
How We Measured the
Results

Since our Church Graphic Design Kit was launched in October 2016, it has become our most downloaded offer.

It has gotten 1,048 downloads (and still counting). The form page continues to get views, and 47% of the visitors to that page download—that's almost half of everyone who's ever seen it.

To get some perspective, the second-best performing offer has had a total of 1,004 downloads, and it's been out since October 2014, almost 2 years before the Design Kit was released.