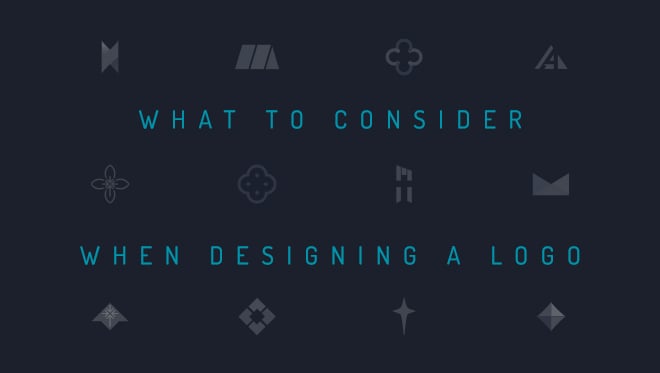 You're 6 hours into a 10-hour road trip. The apple and yogurt you grabbed on the way out the door this morning aren't gonna hold you much longer––and there's the hint of a small town on the horizon. What do you really hope to see?
The McDonald's arches perched near the exit. Or maybe the familiar green face that signals a Starbucks ahead. Maybe you hope for the raggedy paint writing of a Chick-fil-A. We all have a different weak spot when we're on the road.
These logos are synonymous with the brand, and you know exactly what they mean when you see it. They may not be known as the picture of health or the smartest way to spend money, but when you're in need of sustenance on the road, your favorite logo can be comforting to find.
Church logos can be the same way.
As we are on the road trip of life, can your church signal that you're a safe place for the weary? A place of healing for the broken? Your logo is a chance to represent your whole ministry––the entire mission of your church––in just a glance. But don't be intimidated, because it's easier than you may think.
First, we'll give you some insight from one of our pro graphic designers on 8 tips he uses to create a one-of-a-kind logo. If you're looking for something more high-level, keep reading to find inspiration for logos that best embody your church.
This blog post was originally published on April 16, 2015 and revised before re-publishing.
By the way—we have logo packages if you're interested in having one of our graphic designers come up with brand new logos for your church. Explore them here.
8 Tips Pros Use When Designing a Church Logo
With this how-to, we hope it can help you organize your thoughts as you think through:
What important questions to discuss with your team before bringing in a designer

What you want your logo to represent

What the process will look like both for the designer and your team
1). Create A Design Brief
If you're in charge of the logo design process, ask your staff questions to define goals in order to create your own design brief:
What is the current public persona of the church? Are you satisfied with that persona? Would you like to see it change? If so, how?

What does your team want your new logo to convey?

How are you as a church staff going to measure the success of your logo project?

Survey people unfamiliar with church and ask them how they feel about your current branding. Compile the results. Are they different from the results your team expected?
2) Research, Research, Research
Research other church websites and even check out our Top 5 Design Trends to get a few ideas. Keep in mind what trends can be translated from other unrelated fields to ministry, and bring those ideas to your designer.
3) Brainstorm/Sketch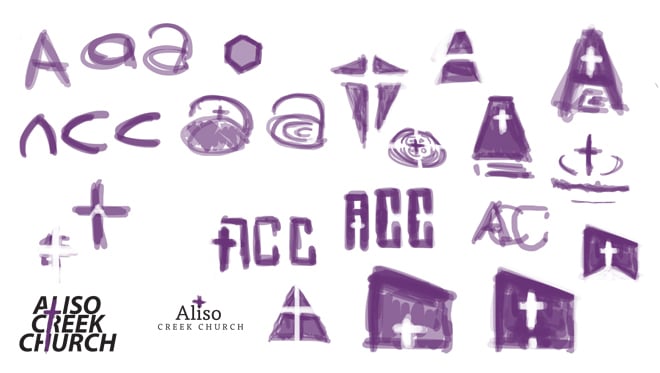 Here are a couple different idea generating practices that we use:
Idea Generating Practices For Logo Design
Experiment with Initials:

Start with the first letter(s) of the organization's name and see what shapes the letter can form. Then, play around with initials and try extending, shortening, rotating and flipping elements.

Create Word Maps

:

Start out with a word that describes the church. Then, think of similar words that could branch off of the original word and branch off of those words. Sometimes you could use words from the mission statement. These keywords help form ideas to uniquely portray the organization.

Play with Images/Metaphors

:

Think of different adjectives that the church uses to describe their ministry and try different ways of conveying that idea through the logo.
4) Refine Your Ideas
Once you're done creating sketches, turn them into fully realized logos!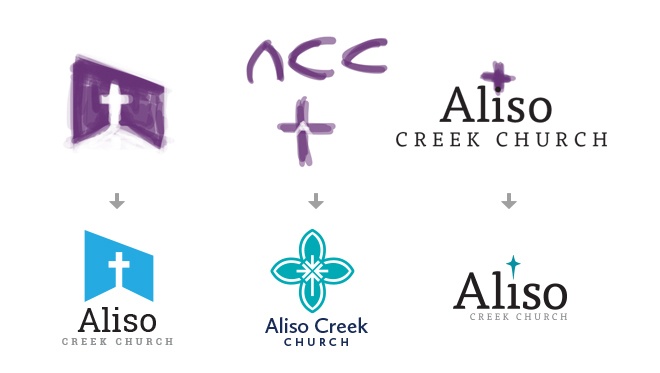 5) Present Your Designs
Once you get designs back from the designer, make sure you're comfortable with the designs and then show your team your favorites. Oftentimes, your team may like your least favorite, so try not to show any you don't like. Also try not to overwhelm them with too many options, or you'll all be arguing over every single one!
6) Revise Your Work
No design is perfect. As much as we creative types hate to admit it, sometimes feedback from others helps. More times than you may care to confess (we feel the same way!), another pair of eyes with a different background than your own can add valuable ideas to the original design.
Let other people speak into your logo choice and brainstorm ideas for tweaks. That means asking other creatives within your church and others without a design background, too. If they have good notes for the designer, share them with him or her but don't forget to trust the designer's experience too.
7) Deliver The Final Product
Make sure your church has all color modes (CMYK, RGB, Pantone) and file types (ai/psd, pdf, sgv, png). Keep the files organized and stored in a place where people who need access have it. Have the designer give you different file types since others in the church may not be able to open up an Illustrator file. You will also need the best versions of the file for print.
Looking for more tips on designing your church website, but feel like your site is all sorts of outta-whack? Download our eBook!
8) Rejoice!
At the end of the project, take time to celebrate! All of the hard work is over! Don't forget to take some time to mourn pieces of the logo you may have lost along the way, it's completely normal to feel that way after working so hard.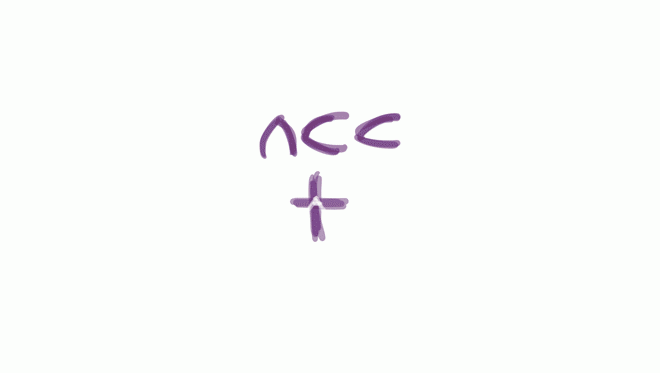 How to Create a Ministry Focused Church Logo
Find Your Purpose
We all know generally what a logo should do: make your communications materials cohesive and consistent, fit into the small spaces your church's full name cannot, and serve as a graphic representation of your "brand."
But, before you get into the creative mode of color schemes and designing, ask yourself why your church even needs a logo. Where will it be used? What types of communications will it accompany? How big can it be? These basic questions will help you find the purpose of your logo. You can return to these decisions later if you have designer's block or speed bumps later in the process.
Analyze Your Mission Statement
Your church's goals should resonate in everything you create as a communicator. Your mission statement serves as a centerpiece for all of the ministry work in the church, and your logo should spring from it. As you think about your mission statement, what are 2 or 3 keywords that best define your church's uniqueness? What other ideas do these keywords bring to mind that can help you shape the look and feel of that future logo?
For example, if two of the most poignant words for your church are "modern" and "forward-thinking," your logo should represent the futuristic, minimalist design that those words imply. Or if your most significant words are "traditional" and "friendly," your logo might be better created with warm colors and simple, clean lines. Think meaningfully about who your church wants to attract, engage, and bring together.
Find free editable logos, along with other free guides, templates, icons, and much more in the Church Graphic Design Kit!
Know Your Brand Standards
Just because you're creating a church logo doesn't mean you have to do a total branding overhaul. You can keep it simple and freshen up the identity with a new logo, while sticking to your church's current color schemes and design standards. But if you're starting from scratch, use the words you identified above to define the following elements you might use in your branding:
Color scheme

Opacity levels

Types of corners (round vs. sharp)

Text type, such as hand-lettering vs. computer-created font

Illustration type, such as drawing vs. graphic image
If you want to be seen as a progressive or edgy church, you might choose darker colors, minimal opacity, sharp edges, hand-lettering, and a drawn illustration. Find what will best represent your church, and set the standards for consistency now. Right from the beginning.
These church logos are different from each other––but unique to the feel and mission of their own ministries: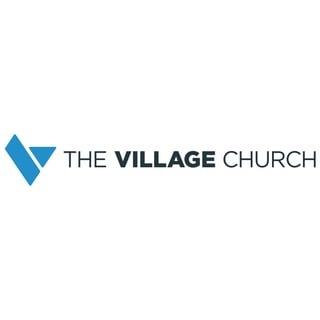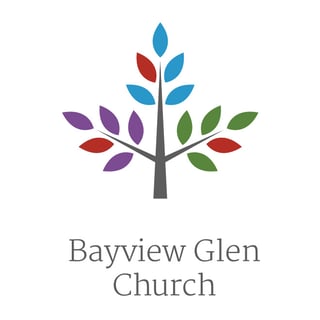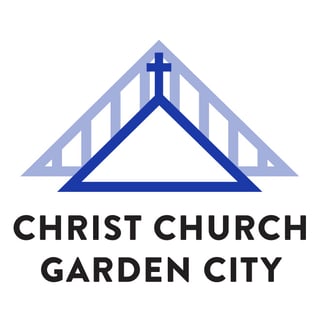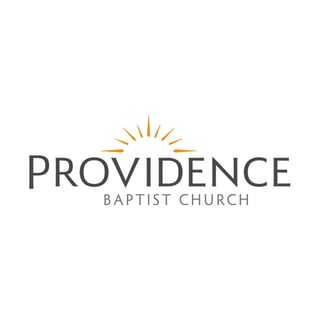 Brainstorm in Inspired Moments
In some churches, your congregation can be an excellent resource for ideas or suggestions on your church's new logo. For others, the feedback can be overwhelming or not in line with the way you'd prefer to communicate your brand. We definitely suggest that you open up the floor to other ideas and opinions, but how many you let in the door will depend on your own needs and the people in your congregation.
No matter who is brainstorming, a secret to unlocking your creativity is to work in the moments when you feel most connected to the project. When you're really feeling the heart of your church, or you've just heard a great story, that's when you should jot down ideas or sketch possibilities. Maybe inspiration strikes in the middle of a productive, fulfilling work day. Or maybe it's in the solace after a worship service. Work as you feel led to more deeply align your church's mission with its visual expression.
Let us Help
Finally, if you're just ready to bring in some help, let our design team step in (trust me, they're awesome)! We offer logo packages from a quick refresh to a completely custom design with the goal of embodying the mission and values of your church. Check out more info here.