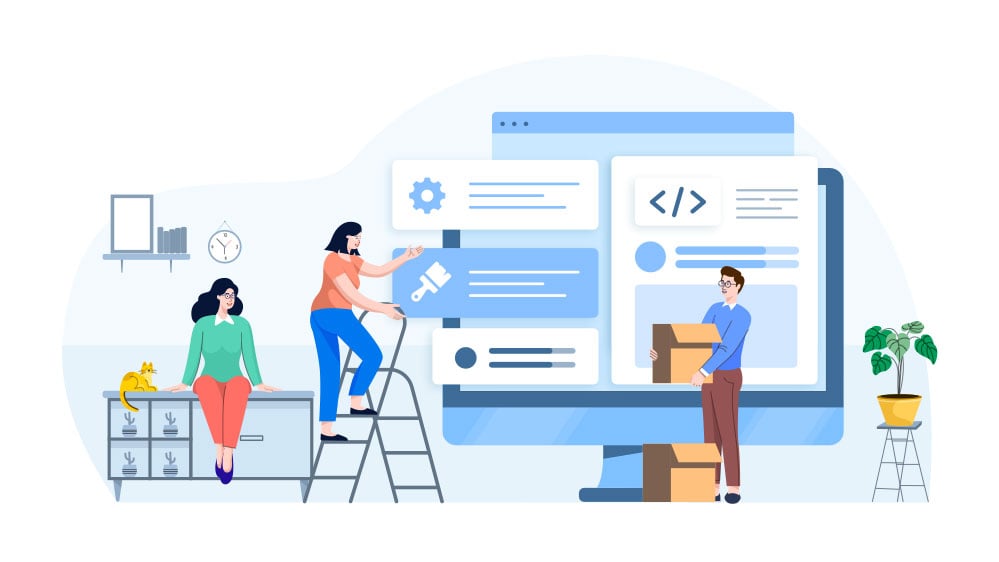 Your church website is a very important aspect of your communication strategy. It will help to keep your congregation engaged, connected, and informed. Introduce newcomers to your ministry and invite visitors to attend by providing necessary service information. Encourage people to grow in their walk with God with the spiritual content your church creates, like sermons, blogs, and devotionals.

How can you convey all of this through your church website? There are a lot of template-based options available, but a custom website has distinct advantages. Instead of using plugins to retrofit your generalized template to meet your specific needs, you can sit down with a developer and build a platform that makes the most sense for your church's mission.
A custom website isn't packed with code for things you'll never use or need, so you won't have the slow load time of other options. And since your custom website isn't built on an open-source system, you're not in as much risk of new attacks or vulnerabilities. Along with these benefits, below are five reasons that a custom website will be a game changer for your church.
Convey Your Own Vision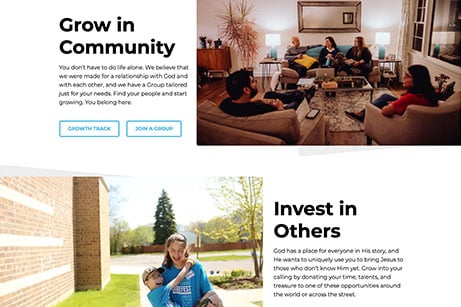 Benefit from a custom church website because it will have your own vision versus something that is cookie-cutter and like other sites. Your church is unique, with a particular dynamic that will serve the various people in your community. The goals of your ministry may be different than the goals of the church down the street.
Your custom website will be able to align with your brand and voice and attract the people that you're trying to communicate with. Your church can meet needs that another church cannot, and your site can be an open door to cast vision and make a difference.
Templates and themes are great, but other churches might have something similar. The themes may also not fully demonstrate who you are as a church because you have to fit into specific parameters. Customization allows you to build a website that is as unique as your ministry and vision.
Utilize a Successful Strategy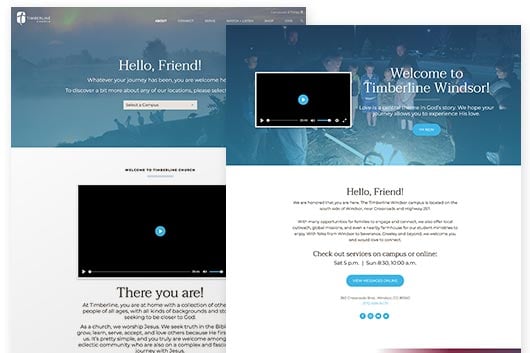 Church website strategy starts with goal setting and evaluation and moves into problem-solving and implementing solutions. When done correctly, this can help your church website become more than a placeholder online. It can help you to further your mission, move people towards next steps, and take the Gospel further than you thought possible.
You can develop a strategy through your custom content management system that will accurately tell your story. Don't forget to define your goals before you start. Think about your current challenges and where you want to go from there. Then, through your custom site, create solutions through your blueprint that will help you reach your target audience through rich, value-producing content.
Engage Your People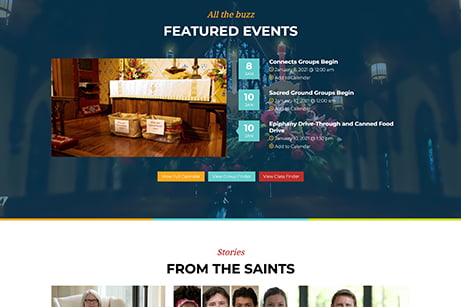 Think through the tangible ways you want people to engage with your community. For many churches it means registering to attend a small group, event, or class. Think through three types of users, and give each one a unique pathway: Visitor (knows little to nothing about your church), Attendee (comes infrequently), Member (owns and shapes the culture of your church).
When you create a church website that fulfills the needs of all three types of people, you'll not only be able to attract new attendees but build up your members as well.
You can engage your people through events and registration management, through various forms of communication (and direct them back to your site), and through your spiritual content like sermons and videos.
Follow Search Engine Optimization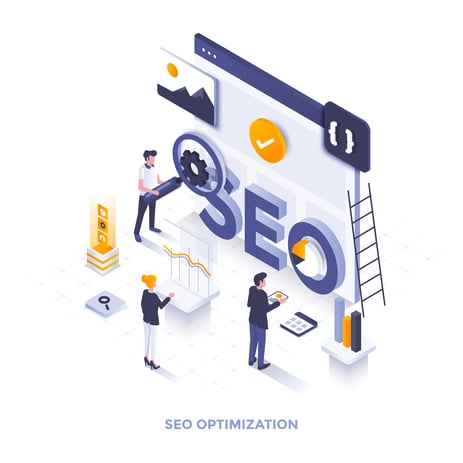 Search engines, like Google, crawl websites in order to understand each page's content. Then it indexes those pages and serves them up when people search for related content. Search engine optimization (SEO) is the process of improving your site so that Google shows it to more of the right people. So, when someone looks for "churches near me," yours has a better chance of showing up. 
When planning a custom website, make sure you go with an option that has an SEO-friendly strategy. You want a web-based solution that offers things like clear and readable URLs, page descriptions, optimized site maps, and stays on top of SEO trends. You'll be more successful with your custom site because you'll have flexibility with all of the SEO tools.
Help from the Pros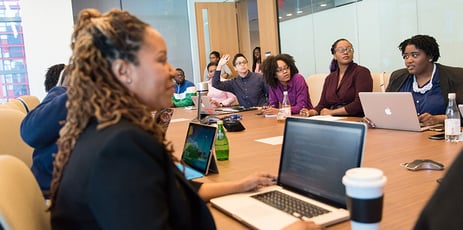 Often, churches don't have the capability to create, design, and maintain their own custom website. The administrator or church communicator usually doesn't have all of the resources or knowledge to create a site in this capacity. So instead of stressing out over doing it yourself, you can have a team handle it, like our team at Ekklesia 360. It saves time and keeps things simple so you don't get overwhelmed from not knowing the ins and outs of technology.
The great thing about our custom design team is that we take the time to get to know you and understand your ministry goals. That way you'll have a truly custom and unique church website that will reflect your ministry, but we'll do the heavy lifting in regards to website creation and development.
Need Help? Chat with Us!
A custom design is more than polished pixels, but a partnership with strategy, your ministry team, and our design and development teams to provide you with a site that meets your goals. Schedule your free strategy call now!