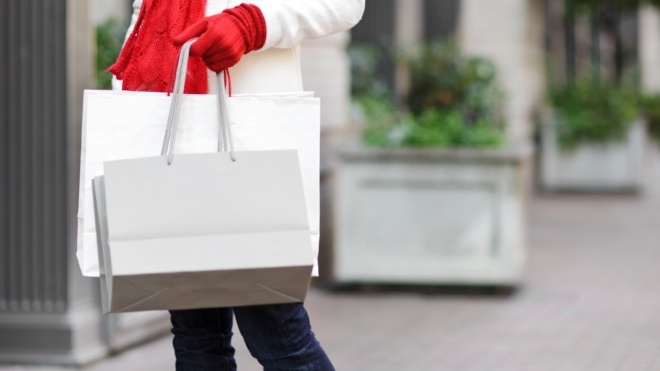 This post was originally published on November 3, 2016 until it was revised on October 10, 2017.
So you want to create professional and beautiful looking graphics for your church that are likable, sharable, and memorable, but you have no idea where to begin. You can't fathom having to use Adobe Photoshop or any other beastly design software that will take months to learn how to use. You're sure that somewhere there has to be an easier option.... and you're exactly right. You have many options!
In this day and age, where visual content is key, you don't have to spend hundreds of dollars on software in order to create great church graphics. The internet offers plenty of graphic design tools, software, and downloadables that even novice designers can use to create eye-popping and attention-grabbing graphics. What's even better, many of these tools are free! Whether you call yourself a designer or not, here are 7 free graphic design tools and free images to use for sermon slides that you can use for all your church graphic design needs.
Canva: Amazingly Simple Graphic Design Software
This free graphic design tool is quickly becoming one of the most popular tools for those who have been doing design for years and those who are just starting out. Dubbed "the easiest design program in the world" by some users, the software can be used to create book covers, flyers, infographics, postcards, and social media graphics. Beginners will especially love Canva for the myriad of templates available, which takes the pressure off from having to design from scratch. Other features include: photo effects, free icons, stickers, and a design grid.
BeFunky: Free Online Photo Editing and Collage Maker
If you enjoy using photographs as an element in your church graphic design, you will love this free online software that allows users to edit photos, make collages, and create customized designs. BeFunky claims that anything you want to do with a photograph, you will be able to do it using their software. Some of their fun photo editing tools include adding hand drawn graphics (such as beards and photo frames) and transforming your photo into an oil painting. The website also contains over 400,000 images that designers can use to their hearts content.
If you are looking for software that allows you to completely let your creative side loose, this powerful design tool will let you do that, and so much more! This design tool allows users to take advantage of its many features including flexible drawing tools and a powerful text tool. Designers will also be able to create objects using the many shapes tools available, along with transforming and grouping objects, and filling objects with a variety of colors and gradients. For those who have always wanted to learn Adobe Illustrator but simply never had the time (or money), this free software is a great alternative.
PicMonkey: Free Online Image Editor
Another photo editing tool, PicMonkey allows designers to take photographs and turn them into beautiful works of art by adding text, borders, stickers, and overlays. It also lets you do the basics such as rotating, cropping, and resizing. Photos can also be retouched using its airbrush tool, and it even lets you remove wrinkles and red eyes. If you want to design from scratch, PicMonkey will let you do that, too. One of the coolest little features this software has to offer is its Facebook cover maker. Along with editing, touchup, and design, you can even create cool collages.
Serif: Web design, photo editing, and DTP software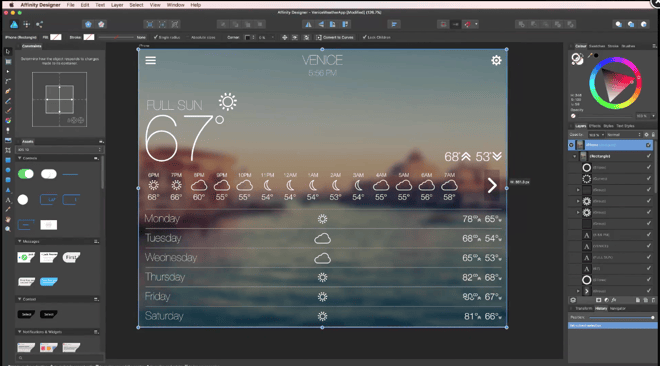 DTP software stands for "desktop publishing software." It's used to arrange text and graphics into professional looking publications which then can be printed out. This works well for logos, technical drawings, web graphics, and animations. While Serif offers several different design packages that you will have to pay for before you can use, their starter packages are all 100% free. These design packages include:
PagePlus for desktop publishing

PhotoPlus for photo editing

DrawPlus for graphic design

PanoramaPlus for creating panoramic photographs

CraftArtist Compact for scrapbooking
Serif certainly offers something for everyone, and designers will have fun playing with their variety of starter editions.
Fat Paint: Graphic Design, Logo Maker, Photo Editor
Considered one of the most advanced graphic design tools on the internet, Fat Paint lets you do desktop publishing, paint, draw, edit photos, transform images into 2D and 3D, and just about anything else you want to do when it comes to graphic design. The software lets you design custom made products such as t-shirts, posters, coffee mugs, mouse pads, key chains, and even your very own stamps. Fat Paint contains thousands of free fonts, images, and clipart that can help you create anything you can imagine.
Prezi: Presentation Software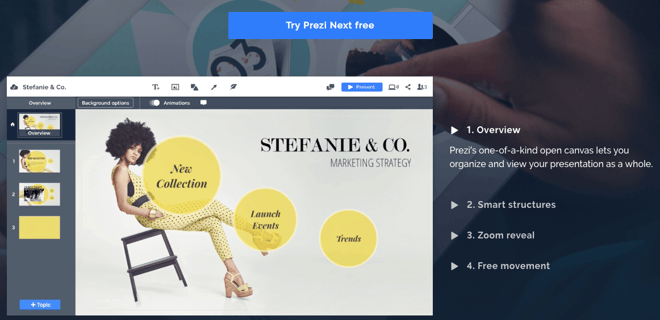 If you enjoy putting together your own presentations and slideshows, you will love this free software. Prezi allows presenters to choose from a variety of professional looking templates, add content, embed YouTube videos, and make presentations from virtually anywhere.
Free Sermon Slide Templates
This sermon template is both free and completely customizable. Because it is so easy to change the colors, fonts, and content on this template, pastors can use this template again and again before anyone catches on. :) The template below shows where a pastor can include the title of their message along with a subtitle or corresponding scripture. There are other templates included in this series where pastors can plug in other passages from the Bible they will be using in their message, as well assermon points and inspirational quotes.
Templates for Specific Messages from Canva
Canva is a great place pastors can go for a variety of church graphics, including backgrounds and templates for sermon slides. This particular template is attention-getting without being a distraction. The title on the template can easily be changed, as can the date, subtitle, and name of the church. If pastors don't like the fonts used on the template, they can change those as well. When pastors download this template, they can take advantage of the templates multi-page feature so that they can create more slides for their message without having to start from scratch. Another added bonus is that the presentation can be done directly from Canva's website so pastors don't have to mess around with importing the template into their own software.
For pastors who really want to modernize the typical sermon slide, they can try motion backgrounds. Motion backgrounds are usually .mp4 files that get set to loop over and over again every 10 to 45 seconds. There are many reasons why a pastor might choose to use a video background, as they are sometimes called. One is that the use of motion can evoke more emotion from the viewers. Other advantages are that they offer a clean and modern design, they are engaging without being distracting, and colors can appear more rich and vibrant than on a static slide. They are also very versatile and can be used for worship as well. Here are some of our favorites (click on the links to see them in motion).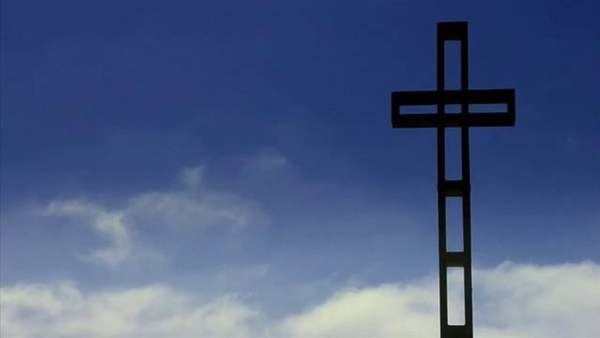 Dark Centers Background from NLC Creative
There are variety of free backgrounds at NLC Creative. This one is especially appealing because it is dark in the middle with lighter colors on the outside which can make centered text really stand out. Pastors need to be careful here to make sure the font color they use contrasts enough to stand out. Maybe consider using white text, just to stay on the safe side.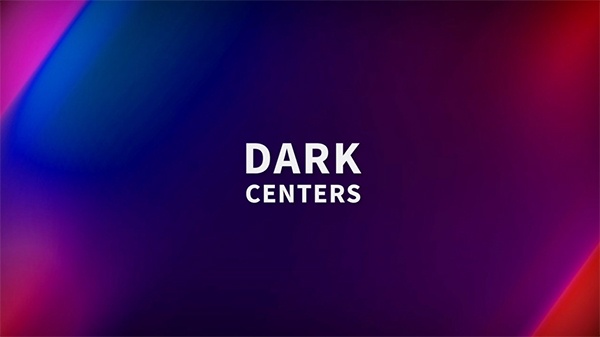 NLC Creative also offers a number of slides that pastors can use for an entire sermon series along with slides for special days of the years. Here is a Christmas one that we really like:
Whether pastors choose to use a customizable template, a motion background, or a background that they can simply add text to for their next sermon, using some of the resources above will help save lots of precious time and help you stay on the cutting edge of design and communications. And, since all of these slides and backgrounds are absolutely free, they won't put a dent in the church budget.