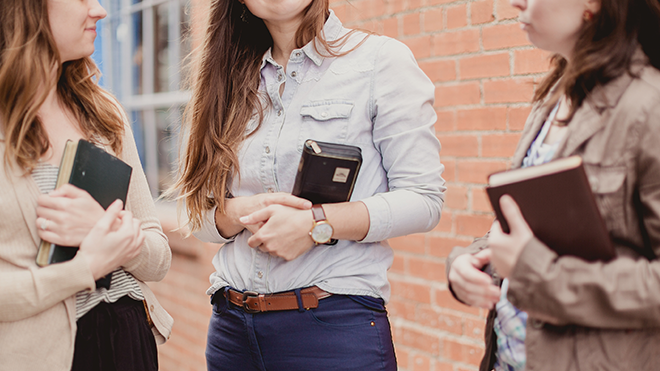 Most likely, your church really wants to reach new people.
However, I've talked with so many new church visitors who have said "if I knew what this church was like, I would have walked through the doors a lot sooner. But, the church website didn't tell me what to expect."
That is a tragedy.
But, we get it. It can be quite challenging to set proper expectations for new visitors. What do you communicate? What do you leave off? How much is too much? What are you forgetting to mention?
Intentional or not, every church has a process that a new visitor is taken through. Some are just better than others. It is the starting point of their journey in becoming a regular attender and future member of your church.
Why Having a Dedicated "New Here" Page Matters
Did you know that, on average, visitors to your site view only 2.6 pages and then leave?
If you aren't communicating what to expect for new visitors within 2 clicks, you are missing the mark and losing the majority of your new website traffic.
That's why we've combined all the critical content a new visitor would need into one page. We've thought this through for you. We've learned what people are looking for in our years of working with churches and helping them build their website content strategy. Using our expertise, we've created a new Ministry Focused Layout specifically to inform and welcome new visitors looking for more information about your church.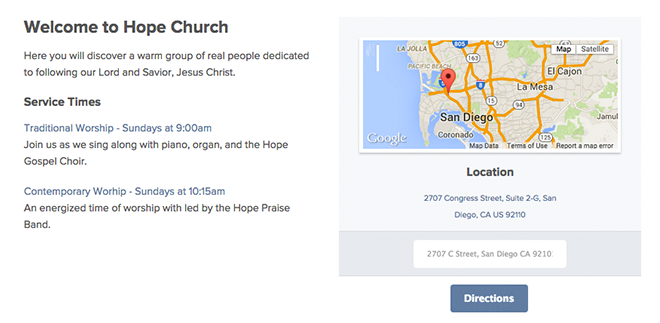 This layout includes:
A Welcome Message
Easy to find worship times
A rotator with photographs or videos that show what to expect
Location map with parking information
A "Plan your Visit" area with next steps when people want to know more
There you have it. This layout provides an easy and thoughtful way for you to welcome new visitors to your church.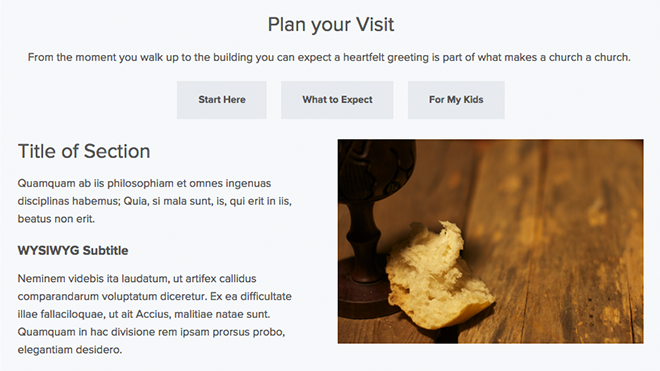 Check it out for yourself, and if you're interested, email us at hello@monkdevelopment.com.