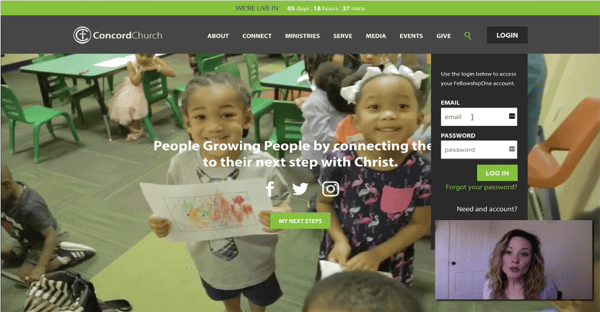 If you're involved at all with church communications and administration, chances are you've dreamed about simplifying your processes. It can be exhausting to monitor different software solutions, enter things twice, and just keep everything organized.
So, we wanted to share a little bit of good news with you: Ekklesia 360 and FellowshipOne are ministry partners! But, what does that mean for you?
Basically it means that you have the opportunity to integrate the two systems making event sign-up, small group involvement, and so much more seamless for your members and easy on your admin team.
On-Demand Webinar
Take a look at this free, on-demand (watch whenever you want) webinar where our strategist explains more of the benefits and opportunities that integration creates.
However, if you're more of a bullet type person, here are a few things discussed in the above webinar.
Adding a F1 member login directly to your site

Helping people connect with small groups by having F1 group data displayed on your website

Having up-to-date event details displayed on your church calendar

Offering clear next steps that connect users to your giving portal

Call to Action buttons that facilitate growth through sign up forms

Real examples of other churches who have done this

And more!
Examples
I also wanted to share a couple of churches using FellowshipOne and Ekklesia360 so you can see the partnership in action:
Grace Church's Lifegroup Finder

is integrated with FellowshipOne making it easy for guests and members to take their next steps in getting connected with a small group, and their admin team to keep all of the information in one place.
Concord Dallas

has their FellowshipOne login directly on their homepage so members can easily sign up for events, small groups, and more without having to sign in multiple times.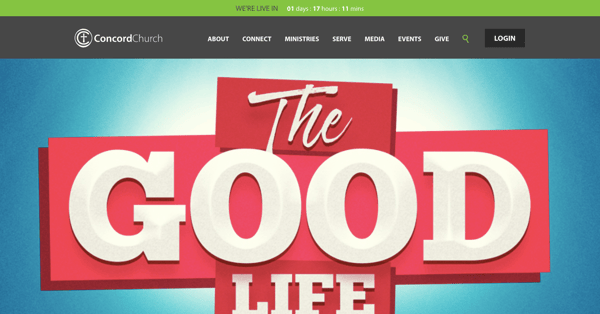 Hopefully these help to give you an idea of some ways you can simplify your processes and make the church website experience even better for your members!