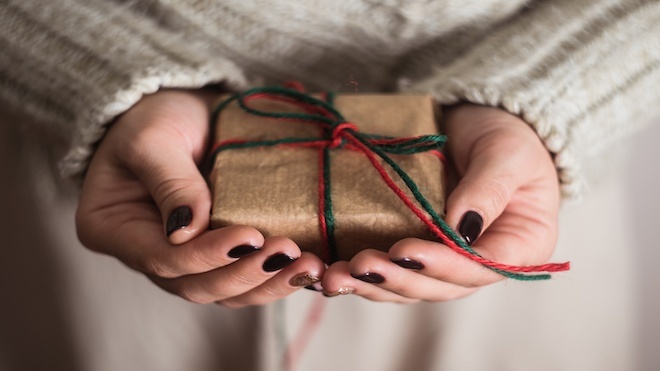 Do you dread talking about money in your church? If so, you're not alone! Sometimes it seems like talking about giving is a burden––it can feel like you're guilting your church, or manipulating them. There's just something hard about asking people for money.
But as a church staff insider, you know how freeing and powerful giving can be for the health of your church. Financial support from your members make sure the lights stay on and keeps your mission shining brightly in the whole community.
It's time to reframe the way we talk about online giving and donations. It's time to start opening up about how enriching this practice can be in all of our lives! It's time to make this easy and fun. As a communicator, it's like knowing how great a movie is while you recommend it to someone: You want to share the experience because you know the "ending." You're so excited about the process––and how it will help their spiritual growth.
We need to stop focusing so heavily on how your members can give online, and focus instead on what these amazing gifts do.
Check out these three ways to get your church more excited about online giving:
Tell the story of why it matters.
At Ekklesia 360, we talk often about showing versus telling. Just like you use storytelling to grow an engaged, people-focused church, you can use the stories of your mission and church to excite your members. If you're promoting a campaign for a certain purpose, show pictures or video of what you're doing and the progress you've made. Keep everyone involved and interested in talking about the projects you're currently raising funds for or the missions you're supporting.
Video is a great tool to tell your story. We love this video by Shandon Baptist Church. They use this video to tell the full story of their church, where your funds go, and why your donation matters. They could have easily written a letter outlining this information, but they understood how much more compelling a video promotes their mission.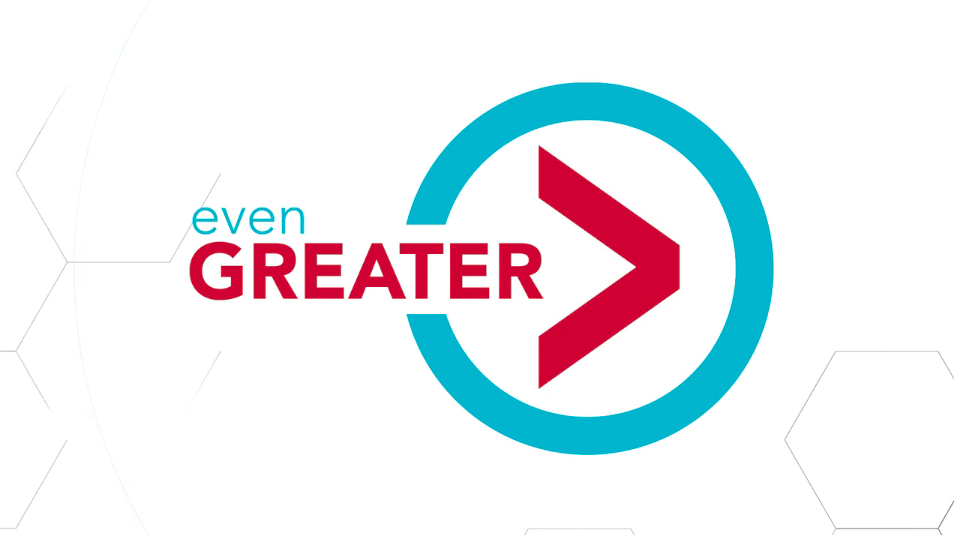 Show exactly where their donation will go.
Did you know that 73 percent of consumers value transparency over price?
Consumers care more about a brand's honesty and transparency over how much they have to pay for the product. What exactly is in the meal they are about to purchase? Where does this brand source their materials from? Who will benefit from my donation?
The same can be said about your donors. They value seeing where their donation will go and how it will be used. Try to be more transparent with your members by sharing more budget details with your congregation.
Shandon Baptist Church does this exceptionally well. Check out their 2019 budget graphic. It clearly lays out how much is needed for each department. They also include a letter from their pastor outlining the changes to the budget from the previous year.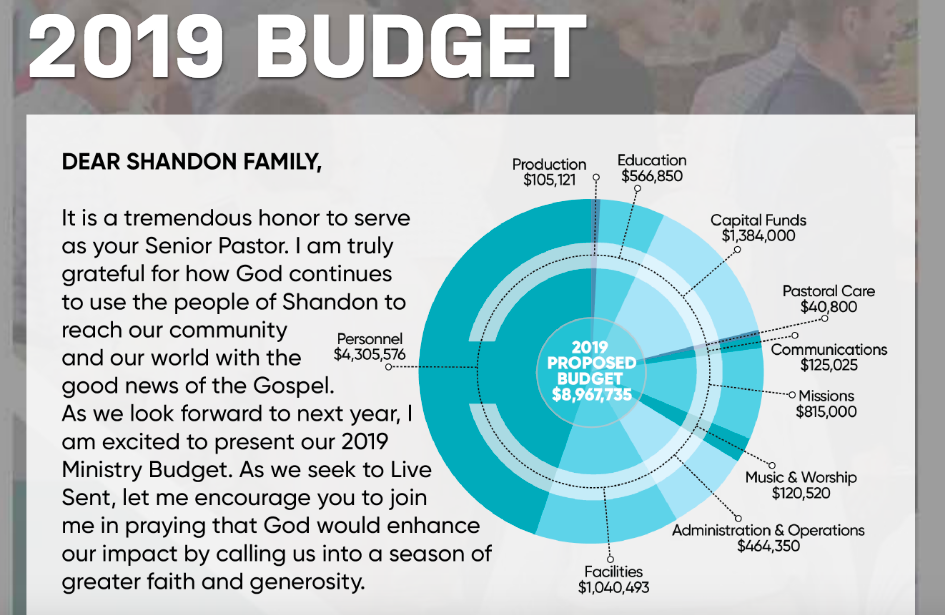 Instead of just showing a spreadsheet of numbers, show your budget in a graphic. This will be far more engaging and easily digestible for your members.
Link it to values we have as members.
We aim to tie all of our actions back to the mission and values our churches have. When you tell your church stories like the ones above, don't forget the unifying themes of generosity and love. Continue the conversation of tithing and support by talking about how it fits into the values your members share.
Check out this example by Hope Church. They clearly outline their values and how it relates to giving. They even link to sermons and resources related to giving and "managing God's money."
Princeton Alliance Church does a great job of this as well. They provide one clear statement at the top of their giving page, and then back up their statement with scripture:
"We give because God has been generous to us. It's out of his provision in our lives that we are able to give freely and joyfully."
Make sure your message is unique. Your values as a church are different than any other church out there, and the more your members identify with that message, the more likely they will be to give.