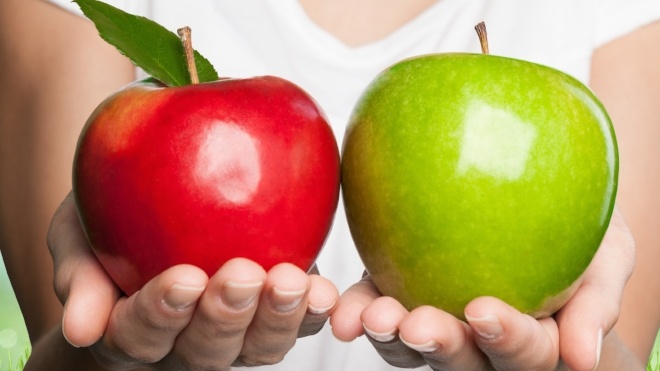 So you're finally ready to go ahead and do it—you're going to build an awesome church website!
So you're finally ready to go ahead and do it—you're going to build (or rebuild) an awesome church website!
Now that you've secured approval and support to start the process, the challenge of getting started begins and you've got a critical decision to make: Which platform should you use?
To help you make this important choice, we've developed an in-depth comparison guide analyzing three of the most popular website building platforms (including ours, Ekklesia 360). Use it to select a platform that suits the needs of your church website. Ultimately, your goal is to reach people online with the good news of Jesus Christ.

Squarespace markets itself as a content management system, a website builder, a blogging platform, a marketing tool, and a hosting service where you can also register your own domain. When it was founded in 2003 and launched in 2004, the main purpose was to establish an all-in-one publishing solution for the web. Even from their homepage, you'll see that "Squarespace is the all-in-one platform to build a beautiful online presence."
Pros:
Even though they offer a large selection of templates, you can still upload your own design.
Because the backend design is user-friendly, it shouldn't take long for new website builders to figure out the navigation.
Squarespace uses an all-in-one platform (website analytics included) without the use of plug-ins or apps.
They also have apps for mobile devices which allow users to edit almost every aspect of your website while on the go. This is great for editing minor details such as typos or event modifications.
For support, they offer 24/7 service through live chat boxes and e-mail tickets.
Cons:
Beginner website builders who want to customize their own site or implement customizations will find a lack of support for third-party apps and plug-ins.
The process of adding or moving elements is not very user-friendly and can be time-consuming to master. Plus, if you really want to really play with the design or layout of a page, you will need to know (or learn) HTML and CSS.
Their platform currently only allows for one sub-navigation, which could be limiting for churches needing larger and more in-depth menus.
Squarespace templates score low on Google's page speed tool, which could harm rankings and make for an unpleasant experience on mobile devices.
They don't offer phone support, so you can't call anyone when you're having a problem.
They don't offer ministry-focused features and tools.

Some people might think of WordPress as a blogging-only platform, but it's actually an open-source content management system and it can also be used to build an entire website. In fact, it's one of the most popular website builders out there right now. Founded in 2003, WordPress relies heavily on themes and plug-ins for the website building process.
Pros:
If you want a basic website, you don't have to spend too much. Even if you want to customize it or get a premium theme, it can still be relatively inexpensive.
With a five-minute installation time, it's easy to set up.
Many of the themes and plug-ins are available as Open Source code, which means you can modify the code according to the needs of your website.
Their Content Management System is made up of one of the largest communities on the Internet and there are thousands of free plug-ins and themes to choose from.
Cons:
Because of the open-source software it utilizes, security and maintenance will be concerns. WordPress is notorious for being targeted by hackers.
If you don't know HTML, customization can be difficult.
Some plug-ins are not compatible with others. Plus, if you have a lot of plug-ins. Keeping them up-to-date can become laborious. On average, a church website will need six to ten plug-ins to achieve the functions your church might want.
If your website traffic is high, the limited scalability might not be able to handle it.
The templates somewhat restrict the content model.
While WordPress offers some features churches might use, it was not built with church communicators in mind.
Ekklesia 360

The Ekklesia 360 team of experts consists of designers, project managers, and programmers who build software to help you expand your ministry. Our company was founded in 2006 and we've grown to provide websites for churches and ministries from smaller church plants to multi-site churches. We also offer online giving options, church management software, and, most importantly, strategy.
Pros:
Ekklesia 360 is built specifically for churches, unlike non-church specific tools (like WordPress).
The platform was inspired by a team of ministry thought leaders. Church-specific strategy and accomplishing real ministry results is our focus, so we understand what your church website needs to be successful.
Our websites are built to not only display sermons but to feature them in a way that feels like an app, so you can filter, sort through different series, watch, listen, and even take notes. There are analytics built out around sermons to give your church additional insights. You can use WordPress to do this, but you will need three different widgets.
When compared to other church-specific tools, Ekklesia 360 is more robust, which allows you to do more. We can even go "fully custom" to make sure that your website looks unique (not like every other church using the Divi WordPress theme).
All the tools your church needs are already built into our content management system (like small group finders, sermon modules, live stream layouts, and more), so you can avoid plug-in purgatory. There's no need to go out and find and pay for more tools or plug-ins to get the job done.
Our content management system is designed to handle dynamic content (like blogging and events) which saves you valuable time. This means that updating your calendar, homepage, all ministry landing pages, and creating a Facebook post can all be done in one action.
Ekklesia 360 offers scalability. Our system can handle anything from churches of 100 to ten thousand Sunday morning attendees (which can translate into one million website visitors). You won't outgrow our solution. We are dedicated to offering a platform that grows and scales with your ministry, instead of becoming stale and static.
We are hyper-focused on church websites, so we consistently building and introducing new features to help tackle the challenges churches are facing. We're happy to strategize on a custom solution!
Customers get a motivated team passionate about technology and ministry. Our onboarding and support teams are experts at what they do and will hold your hand through the process. If your church experiences turnover, the new website admin can just call us for training. If you need help setting up a page or experience trouble, there's no need to Google and search the Internet. Just call us and we provide same day or next day support.
Cons:
Ekklesia 360 maintains the technology, but not the content, which means you'll need someone on staff who will put in the time to learn the tool and to actually add the content.
We have great onboarding support and we help all along the way, but there is a bit of a learning curve. Someone on your staff will have to dedicate the time to learn how to thrive in Ekklesia 360, but we'll be there for you through every step.
The backend isn't mobile responsive. Ekklesia 360 works best (for admins) on a desktop. But don't worry, your viewers won't have to pinch and squeeze on mobile — our sites look great on mobile devices.
It can get expensive. If you're not ready for a system as robust as Ekklesia 360, we may be out of your budget. However, if that's true, let me recommend our friends at Clover Sites. They provide quality church websites for a lower budget. Ekklesia 360 is here and can grow with you whenever you're ready.




Next Steps




We hope this honest comparison has been helpful. We would be delighted to hear about the challenges that your church faces and partner with you on the solution. If you have questions about building a new church website, or would like ideas on how to update your current one, learn more by reaching out to us.


Editor's note: This post was originally published in May 2017 and has been completely updated for accuracy and comprehensiveness.