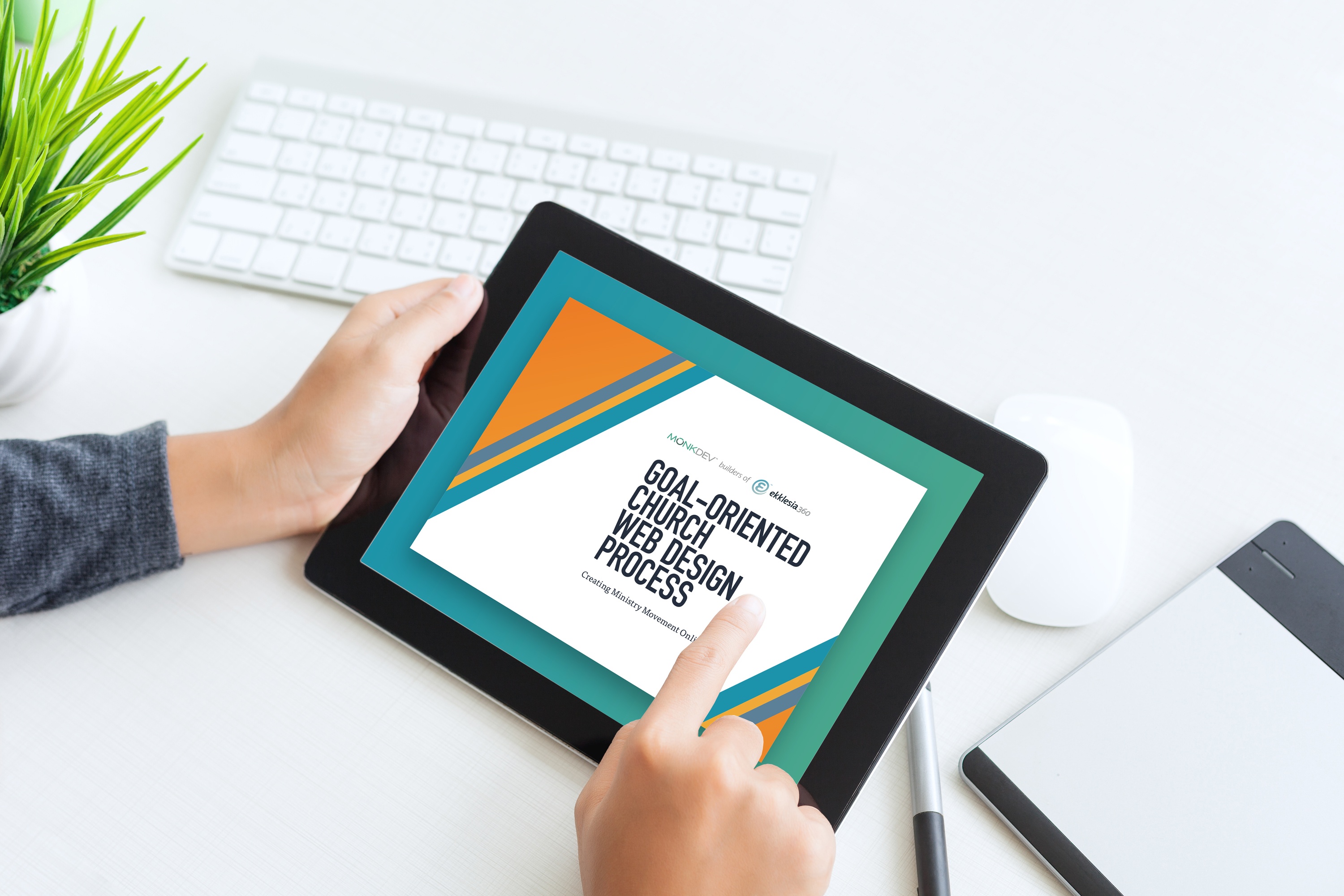 We often talk with churches that have great looking websites, but they're not seeing movement. They may have a clean layout and beautiful graphics, but they aren't getting signups for small groups or can't reach their online giving goals.
At the same time we've helped design websites that lead to ministry breakthroughs. What is it that makes some church websites effective while others miss the mark?
The Key to Successful Website Design
Successful websites have one thing in common: they focus on ministry goals and create designs to help connect visitors to their community. This is something we like to call goal-oriented website design.
Victory Christian Church's New Here page is a great example of ministry goals shaping design. It's one of the designs we share in the Goal-Oriented Church Website Design eBook.
Victory Church had a goal to "Focus on connecting with church visitors and people that are not only new to Victory, but new to Jesus, and to ensure an inviting and seeker-friendly experience for a wide range of demographics."
Victory created a "New Here" dropdown menu that gives visitors the option to choose which category best works for them.
Welcome tab lists service times, a map, and a button to get directions.
New to Victory answers specific questions new visitors will have about the service.
New to Jesus provides pertinent information on living out the Christian faith.
You can see nine more examples of goal-oriented website design by downloading your free eBook here.
What You'll Find Inside
10 examples of how successful churches create ministry movement online
Creative ways churches combine values, content and design to reach their goals
Goal-oriented designs from Emmanuel Christian Church, Hope Church Las Vegas, Eagle Brook, Oakwood New Braunfels Church and more.
Download your free eBook today!
Download the Goal-Oriented Church Website Design Process eBook and learn how successful churches create ministry movement online.