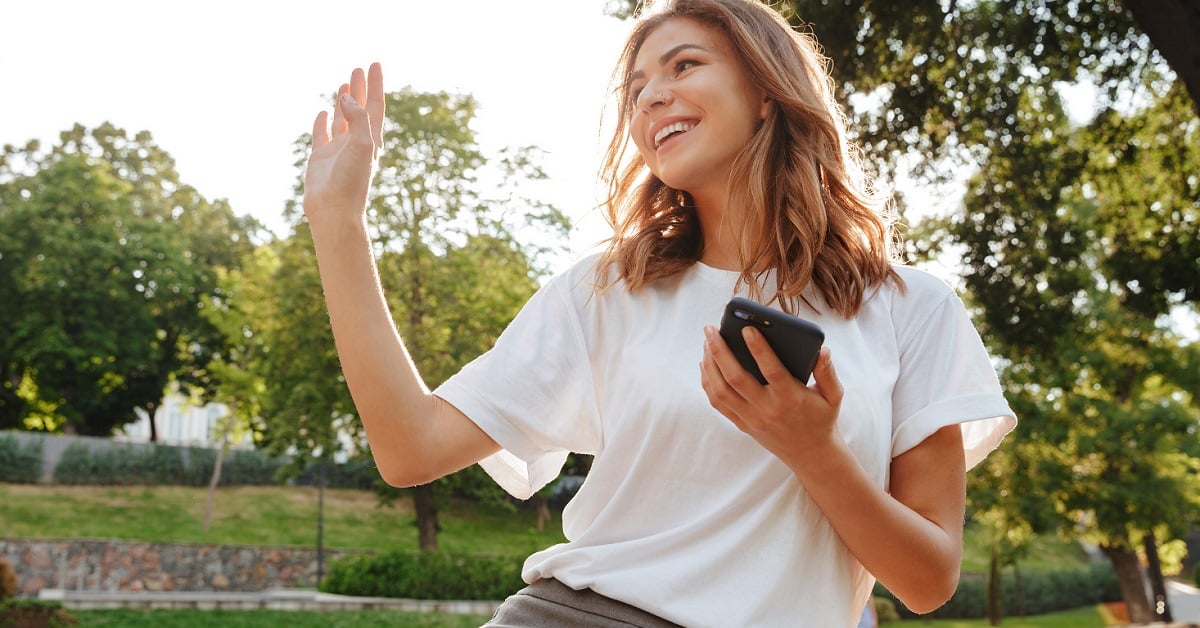 First impressions matter. This probably isn't new or shocking to you as a church leader, but it should guide the way your church approaches first-time guests. Aside from helping guests feel welcomed and included, one way churches make a great first impression is to give these first-time guests a gift in the form of a church welcome kit.
A church welcome kit is so much more than free stuff. This is a gift that should be intentionally put together to welcome visitors, remind them of their faith journey, help them grow in their spiritual walks, and inspire them to be disciples. It doesn't have to break the budget and it doesn't have to require tons of work to put together. However, the possible impact could be large as guests feel welcomed and decide to return because of your first impression.
Nichole Brown, a church leader, created an intentional church welcome kit and said, "We have seen more repeat visitors since we give them all our contact information and not just a random gift."
Take a look at these ideas of what to include in your church visitor swag bag on both a small and a larger budget.
Church Guest Welcome Kit Ideas
Keep in mind that the goal of a church welcome kit is not to just give your membership numbers a boost. This visitor swag bag should be designed as a first step to helping someone's faith grow into spiritual maturity.
Small Budget Ideas
Pen, notepad, Bible highlighters
Welcome brochure that can be designed and printed in house. Be sure to include service times and information, next steps, and upcoming events.
Ministry specific informational pieces (ex. Kids ministry, women's ministry, recreation ministry, etc.)
Coupon for free coffee at your church's coffee bar
Gospel tract
Candy
Homemade treats (cookies, brownies, banana bread, etc.)
Flyers on various ministries of the church
A card that promotes your church's Spotify playlist
Letter from the pastor
Children's coloring pages
A printable of the staff's recommendations (i.e. favorite restaurants, events, day trip locations, etc.)
Large Budget Ideas
Pen with your church's logo and information printed on it
Welcome brochure designed to match branding and printed on high-quality paper. Be sure to include service times and information, next steps, and upcoming events (Find some inspiration here)
Coffee mug, travel mug, or tumbler with your church's logo
Branded water bottle full of flavored water packets
T-Shirt. Consider creating a shirt that doesn't just have your logo on it. Design a shirt with scripture or a phrase that someone may be more likely to wear.
Book that is either written by your pastor or about foundational Christian beliefs
Worship CD
Journal personalized with your church logo
$5 gift card to a locally-owned coffee shop or boutique (bonus points if it's owned by a member of your church)
Tote bag with scripture on it
Children's coloring book and crayons
Pop Sockets with your church logo or a scripture verse on it
Church logo stickers for a car
If you're feeling scattered, stretched too thin, or frustrated at your communications workload, check out this church communicator's survival guide.
A Few Things to Keep In Mind
Don't lose sight of the purpose of a church welcome kit as you work to put this together. Here are a few things to put into practice:
Ensure that you are gathering guest contact information. Create a system that before you give a guest a bag, they fill out a welcome card. This will help you make sure that nobody slips through the cracks at your church.


Set goals with your church welcome kits. How many visitor swag bags would you like to give away each week? How should this correlate with new member numbers? Sit down with your team and define attainable goals.


Give guests who receive a bag a next step to take. This might be inviting them back next week, finding a small group, or attending an upcoming event. No matter what it is, make sure that guests that receive a bag know what they can do next.


Customization is huge! This may not be possible for every church, but if you can find a way to customize your gift bags for the guest, this will say a lot about your church. For example, if you see that the guest is a parent, include information about your kid's ministry and a coloring book. Or, if the guest is a senior adult, consider including information about your senior adult ministry.