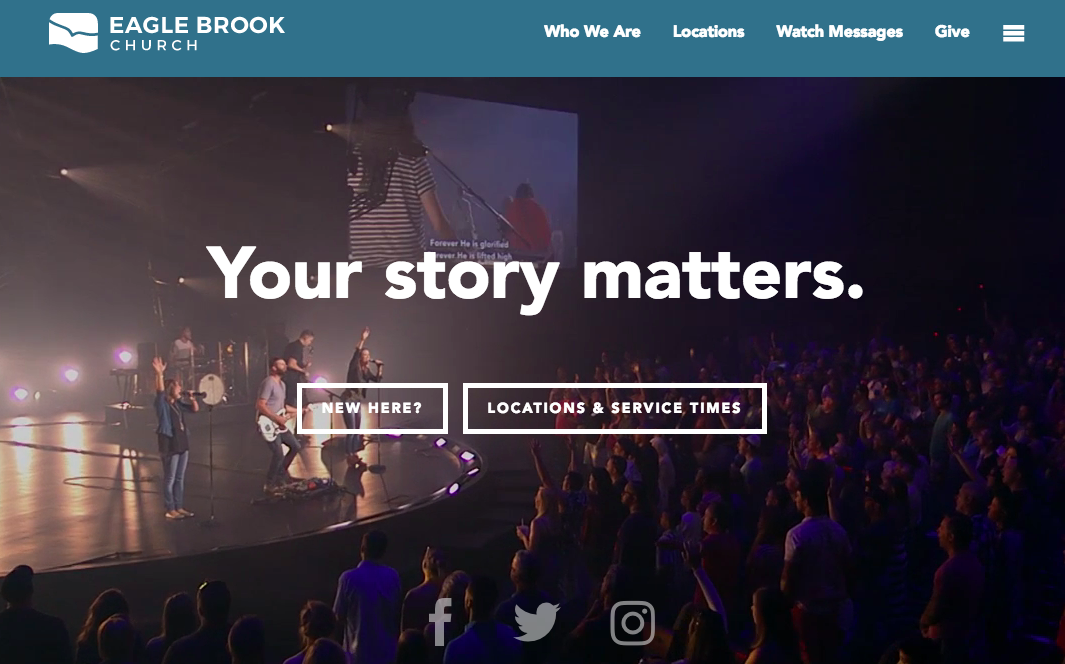 Last year, Eagle Brook Church reached one million interactions on their website and became the largest church in the state of Minnesota. How did they achieve this?
Eagle Brook was growing rapidly and understood that in order to grow to their true potential, they needed a new website. Their previous website was difficult to navigate and didn't have the welcoming presence they were looking for. As most church communicators are aware, your website is your first point of contact and your first impression for many potential visitors.
In order to solve these concerns, Eagle Brook partnered with Ekklesia 360's strategy, design, and development teams. Through this partnership, Ekklesia 360 was able to provide a scalable website able to keep up with Eagle Brook's rapid growth.
Since the launch of the new site, website engagement has increased by 43%. These 1 million interactions are equivalent to half of Minnesota's total population!
Learn more about Eagle Brook's website transformation, and learn how your church can reach its true potential by downloading this case study.