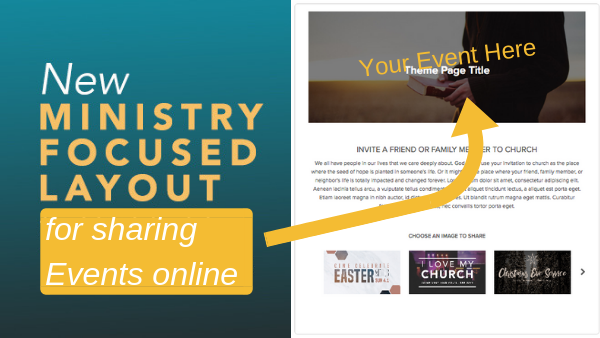 We're happy to announce a new Ministry Focused Layout to serve your church!
Imagine this scenario: You put a ton of work into your events, sermons, livestream feeds, service opportunities, special events (and more!) and you know your congregation would love to share these things with their friends. With this new Ministry Focused Layout from Ekklesia 360, it can be easier than ever to display and SHARE with even more people.
Imagine that for Christmas or Easter. Slow down some of those spinning plates and help your community share the things they are excited about! Go take a look for yourself: click here.
This new layout allows your church to provide a central location for your community to find and share a variety of content:
Upcoming Sermon Series invites (replace those print outs!)
Upcoming Live Streamed services
Big events on the calendar
Your recurring events
Local volunteer service opportunities
Fundraisers or Capital Campaigns
Holiday Services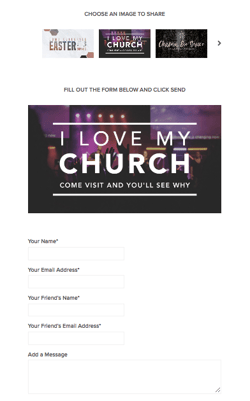 What's in the Design
This Evite Ministry Focused Layout gives site visitors the opportunity to quickly and easily send an email invitation to friends and family.
Our Evites work this easily:
User selects an image to share.

Once an image is selected the page grows and the image is highlighted and an easy form appears.
Click here and select a sharable event to see it in action.
You put so much work into your ministry - make it easy to spread the word and look great on your website!