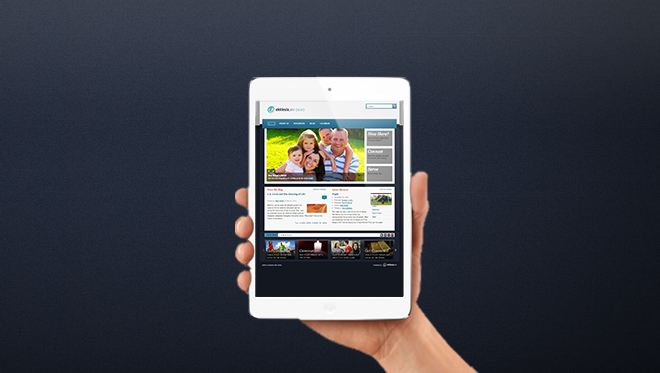 We have seen first-hand how combining technology like an iPad with a strategic church website is useful in many ways; from keeping track of sermon notes, to facilitating online giving, to newsletter signup. However, one of the most natural fits for an iPad is event registration.
The first step in building event attendance is to post event details on your church website.
Obviously we recommend our church website CMS built specifically for churches, Ekklesia 360 (humble brag alert!). If you haven't tried it, click here to register for a demo. If you already use it, you know what I'm talking about.
Some details to include when creating an event should be:
Name of event
Name of the ministry running the event and a link for more information
What to expect if you attend
Who should attend
Schedule with times
Map with directions (Ekklesia 360 integrates Google's APIs to automatically create Maps & Directions for you)
What to bring (Beth Moore book? Canned goods? Underwater basket weaving materials?)
How non-church members could benefit from going
And, of course, an event registration form!
Now, use your mobile device to hit those aisles! Equip your team members with an iPad or other tablet device and encourage them to invite people to register for your event. Use one at the church information booth. Your team members can load the event information and form on the iPad screen, giving people the ability to sign-up right then and there. Easy!
Is your church using mobile devices for event registration? Tell us what you've learned!
Looking for a new church website?
Download the Ekklesia 360 Buyers Guide and learn the questions you should ask when looking for a new church website.