With COVID-19, social distancing, and churches and ministries working hard to engage their congregations, we want to help! We created a new Live Stream Layout that's sure to help make your Easter service a great success!
Liv
e S
tream 2
Live Stream 2 is the perfect tool for building your ultimate church online setup! There are so many great ways to engage your congregations, right at their fingertips! This layout provides support for popular live stream embeds, chat embeds, our built-in prayer module and interactive notes. It creates an immersive and focused Online Church experience.
Social Distancing? No problem! Let's be safe and gather together online for worship!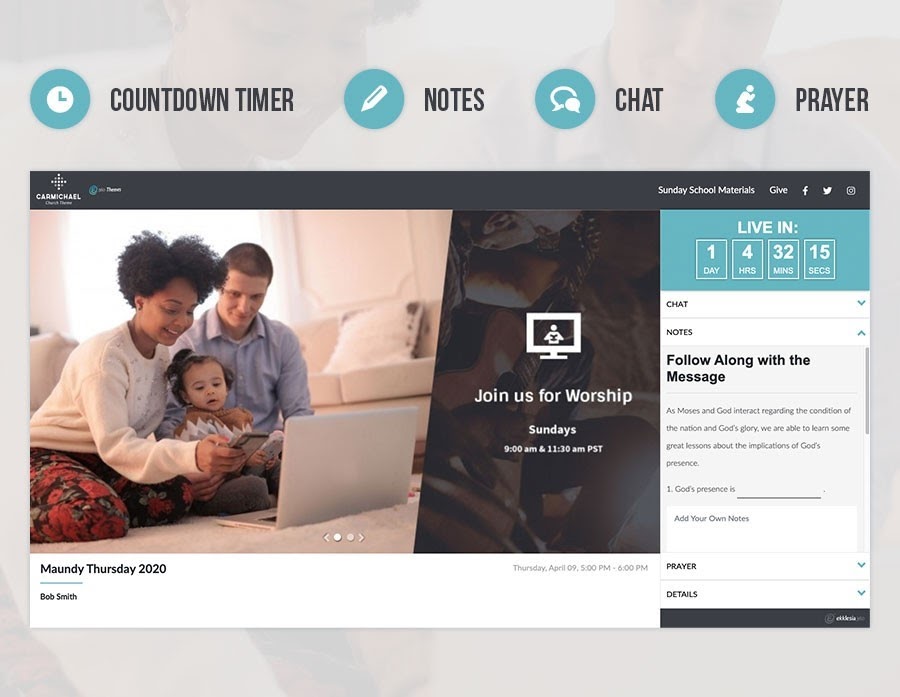 Get it Now
To get this layout on your website, go to Events > Live Stream and get your new Live Stream 2 layout setup today!
Need Live Streaming?
Sign up for a free trial at https://www.churchstreaming.tv/free-trial-sign/