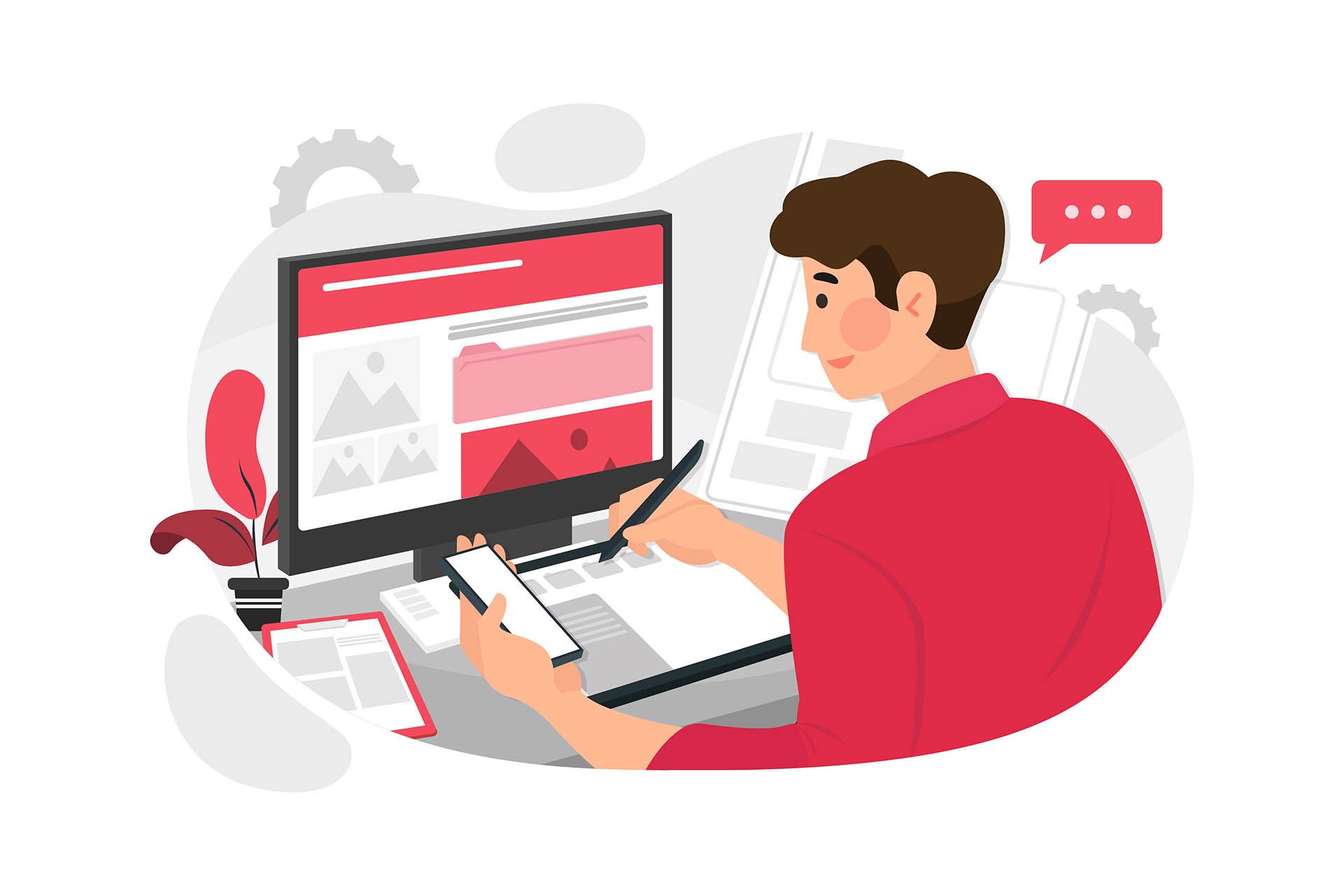 Style and design trends come and go. It's difficult to keep up with the latest fad when it comes to hair, clothes, and even design, whether that's home interior, graphics, photography, or websites.
With online content changing so rapidly, you don't want your church website to fall to the wayside. Of course, it doesn't have to mimic every secular site out there. God is creative, and He has made His people in His image, which includes being creative as well. Plus, church websites need to operate a little differently because they have different goals in mind.
Click here if you want to know what some of the top church website design trends are in 2021. Below are some more design ideas to think about when creating or redoing your current church website.
Content
What you say and how it's displayed matters. You don't want too much text in one space, like having numerous paragraphs all on one page. But you also don't want to have such little copy that people don't know what you're trying to convey. Use words, photos, graphics, and videos to vary the content. Tell your church's story through your website.
Layout
The layout of your church website is critical. You want people to be able to navigate easily and find the information they're looking for. Imagine the website like the front door of your church. Is it welcoming? Can people get to where they're going without getting lost? Is there clear "signage" to help direct them? You'll want to include helpful tabs and pages to the various sections of your site. Ekklesia 360 has some great design templates created specifically for churches to take the hassle out of trying to figure out a functional church website layout.
Colors
Color trends are one of the most wavering when it comes to design. But one thing you can take into consideration is the overall look and feel of your church's brand and even think about the colors in your church building. Do you use bold colors? Black and white or grey? Soft colors? You may want to consider reflecting your website to match. That way, when you're designing other church media, graphics, or merchandise, it's all coordinated.
Graphics
Including graphics throughout your website makes it more eye-catching and interactive. Consider including hand-drawn graphics, too. It can make it feel a little more personal than having everything computer generated. Include sermon series graphics, logos, and visuals for your ministries. Don't forget to sync the graphics with your overall church branding.
Photos
Add some personalization to your website by including photos. It makes it feel more relatable and human. People can know what to expect if they're visiting for the first time. Though there are plenty of church stock photos out there, try to use snapshots of your church and the people who actually attend. Use a photographer to capture real moments of events or ministries taking place at your church.
Videos
People watch more videos than read text-based content. Include sermons and other media throughout your website. Use short, promotional videos for upcoming events. Share them to your social media and direct people back to the website. New guests want to have an idea of what church is like there and including video footage can help them get a taste of what to expect.
Forms
Provide forms for people to register for events and participate in online giving. Receive more info about new visitors so you can follow up. Include a form in the footer for members and visitors to sign up for email newsletters to stay up to date with what your church is doing and how they can get involved.
What's Next?
Now that you have some ideas to implement in your church website build, you can create a visually appealing and functional site. If you're looking to simplify the process, check out one of Ekklesia 360's website templates or let our designers create a custom site for you.