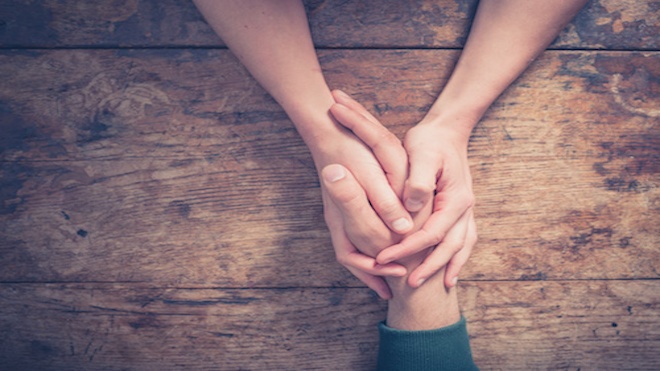 If you're like most North American churches, your sermons are one of the most important parts of your weekly service. It's important to your staff, to your congregation, and, hopefully, to the broader community.
You put a lot of work into planning a sermon, and we know that one of your many goals as a pastor is to increase engagement and get your sermons online to strengthen your church community. Don't let your sermons die in the church parking lot.
But how? Even a simple search reveals almost 2 million sermons on YouTube and more than a quarter of a million on Vimeo. The best way to get your message out online could be using your church's website. Follow these six tips to reach more people by putting your sermons online in a visible and engaging way.

6 Tips to Reach More People With Your Sermons Online
1.

Stay Up-to-Date
The Journal for the Scientific Study of Religion states people who say they are "regular" church attendees still only make it to three out of every eight Sunday services. While these members aren't able to attend every Sunday in person, they still probably want to hear the sermon and engage with other members about it in small groups or other gatherings.
If you post your sermons online, but don't keep things up to date, you're making it harder for your congregation to get involved. It's important to be consistent. Post each week's sermon right away, and try to get into a rhythm of posting it on the same day each week.
Small groups may want to discuss the last sermon, but they can't if it isn't available yet. If you don't keep your sermons updated and organized, you take an essential resource away from your church. A simple way to prevent this is to have a specific member of your staff own the responsibility, making it his or her weekly task to upload the sermon and maintain the other tips below.
2. Usability is Key
Once you've posted your sermons, the usability of the resource should become your priority. Adding sermons week after week to a cluttered platform will only frustrate your community and make them less likely to return. If your goal in providing sermons is to help engage your congregation with a resource for their spiritual journey, you should see your website through their eyes: If you weren't on staff, if you didn't know anything about how it works, how would you want to find online sermons?
Easy-to-Find: Promote the sermons on the homepage, in the small groups, maybe even in your main navigation menu, and in relevant community events.


Optimize the Platform: What is the most effective way to deliver the message to the congregation: audio, video, embedded, podcast, self-hosted, or some combination? Find the best technical fit based on your sermon presentation.


Make the Design Intentional: Bland or confusing colors, illegible or small fonts, and a lack of labeling won't give the viewer a pleasant experience. Focus on a well-designed, interesting presentation. This will encourage those who watch to share with others proudly.
Looking for more ways to improve your website? Click here to download our eBook Getting Your Church Website Back on Track to realign your site from top to bottom, inside and out.
3.

Location, Location, Location
Now that you have an organized tool for your congregation to use, make it known! Think of who might want to see your sermons: new members, visitors, social media followers, or small groups looking for a discussion topic. Meet these members where they are by making your sermons accessible from the 'New Here' page, promoting it on social media, and in a small groups module.
4.

Generate Excitement
If you want your congregation to be excited about online sermons, be excited about it yourself. Annouce online sermons from the pulpit, from your social media, and from other places online. Act (and be!) happy to be using and sharing this resource.
With a great website layout making your sermons seen, it's time to offer a relevant next step to continue their engagement. Include discussion questions, social media sharing icons, and a link to a follow-up sermon or the next one in the series to give your congregation another way to develop their faith.
5.

Tagging and Filtering
This feature allows your members to quickly move from sermon to sermon and stay engaged with the topics that interest them. A viewer should be able to filter the database of sermons by the categories that make each sermon unique: campus, topic, preacher, date, or series. Filterability is essential to efficient, simple presentation.
6.

See For Yourself
Analyzing other churches can be a great method for improving your online reach. What are they doing that you could learn from? Below are a few examples of churches following the best practices we've suggested here:
Sermons are only one or two clicks from their homepage.

These churches update their sermons weekly.

They are presented in an appealing, filterable way.

The congregation is engaged by intentional promotion throughout their website.

What can you learn and apply with your own sermons online?