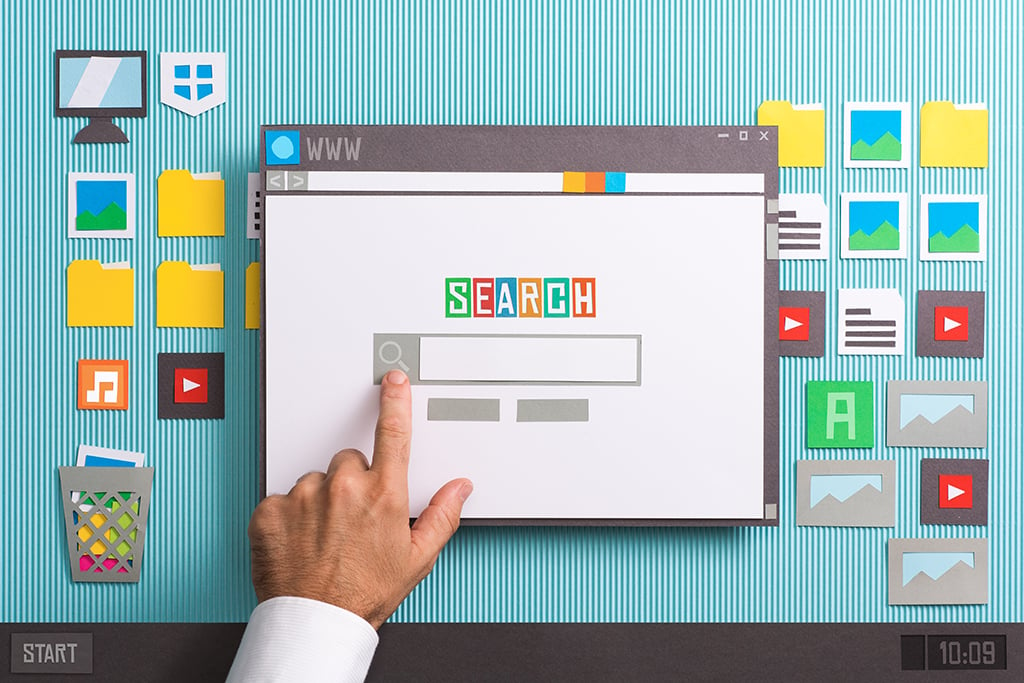 Have you ever Googled the phrase "churches near me" and discovered that your church (only a mile away) isn't listed as a first page search result? Maybe you have a beautiful church website, but you can't figure out why people aren't finding it. There's a reason Google isn't ranking your website in a top spot: it's not optimized for search engines.
Don't let the phrase Search Engine Optimization (SEO) intimidate you. Instead, use our helpful list of SEO starter tips for church websites to improve your Google rankings. Your ministry will reach more people — whether they are searching for a church home or an answer to a faith-related question. Think of it as ministry optimization.
An effective and intentional church website SEO strategy is both essential and beneficial. Benefits include:
Reaching a larger audience online
Ensuring that your content (and mission) is seen
Marketing your church in a cost-effective way
A larger awareness of your church in your community
Before we jump into some church website SEO starter tips, it's important to understand the basics.
SEO helps to determine where a website ranks on a search engine results page and how visible that domain will be in a search engine. When you create a website, crawl sites like Googlebot index your site to determine credibility, effectiveness, and accuracy. This then plays into how your site will rank. This article by Hubspot explains SEO in further detail. On your end, SEO is the process that helps to make sure your church website ranks as high as possible. Use the following SEO starter tips to improve your church's chances of scoring a higher ranking.
1. Create a Google My Business Account
One free and easy way to improve your church website SEO is by creating, managing, and authenticating your Google My Business account. This account is a profile that appears on the right-hand side of Google results page when someone searches for you online. It can include hours of operation, your address, photos, reviews, and more. Website searchers are accustomed to this option offered by Google. Not performing the simple steps to make sure your church information is quickly available will mean people have to search harder to find you.
2. Ensure Your Site is Mobile-Friendly
Having a mobile-friendly website is no longer just a fancy perk; it's a necessity. In 2018, Blue Corona reported that up to 70 percent of web traffic happened on a mobile device, and that number is expected to keep growing. Google actually now penalizes sites that aren't mobile-friendly and/or load slowly on mobile devices. You can use a tool such as the ones offered through Pingdom which monitor the performance of your site, check load times, and make improvements.
3. Update Your URLs
When updating your church website, it's easy to get a little lazy and just auto-populate the URLs on new pages. This means your URLs may look like "churchname.com/54266-sermonxw69." If this is true on your site, it's time to update some URLs. Make sure that each page, blog post, and sermon all have an easily readable URL. This will help to improve your ranking. Use a naming system that is consistent and is less gobbledegook and more descriptive. Try "churchname.com/sermon-faith-in-trying-times."
4. Use Keyword in Image Names
Hopefully, you've uploaded great photos and videos of your church in action to your church website. However, when it comes to SEO, the image's alt-tags matter. This is what you see when you hover over a picture. If you're seeing "img6426.jpg" instead of "student-camp," go through and update those alt-tags. Try to include keywords you want to rank for in these alt-tags, too.
5. Optimize Relevant Keywords and Keyword Phrases
Content continues to reign supreme, which is why it is so important for your church website SEO that you include and optimize your keywords. This means your page titles, your meta-descriptions (the three or so lines of text that show up in search result descriptions), and your keywords that are included in your copy. When determining your keywords, be sure to include your city name or area, denomination, and church, such as "Oklahoma City Baptist Church," on the homepage of your site. Other keywords should be words are phrases that you want to rank for, such as "Atlanta Christian preschool." Google Trends can be a helpful tool here.
Don't forget to think about voice search now too. More than ever people are utilizing Siri and Alexa to assist in their searches. For more on optimizing for voice search, check out this article.
6. Gather Reviews and High-Quality Backlinks
Positive reviews on Facebook, Google, and other sites can help to improve your ranking. Ask your church members to leave truthful and positive reviews, if possible. To take it one step further, back-links (or links to your church website from other websites) can also help your ranking. Search engine ranking algorithms recognize when credible sites link to other sites. Consider asking ministries and organizations that your church partners with to include a link to your site on their website as well.
Next Steps
Implementing these starter tips should begin to improve your search engine rankings. If you're ready for more advanced strategies, our team here at Ekklesia 360 has worked with thousands of churches and we can help you formulate a plan to take your church website to the next level. Check out our free e-Book, 3 Features Every Engaging Church Website Has, which offers great advice on using your site to attract visitors.