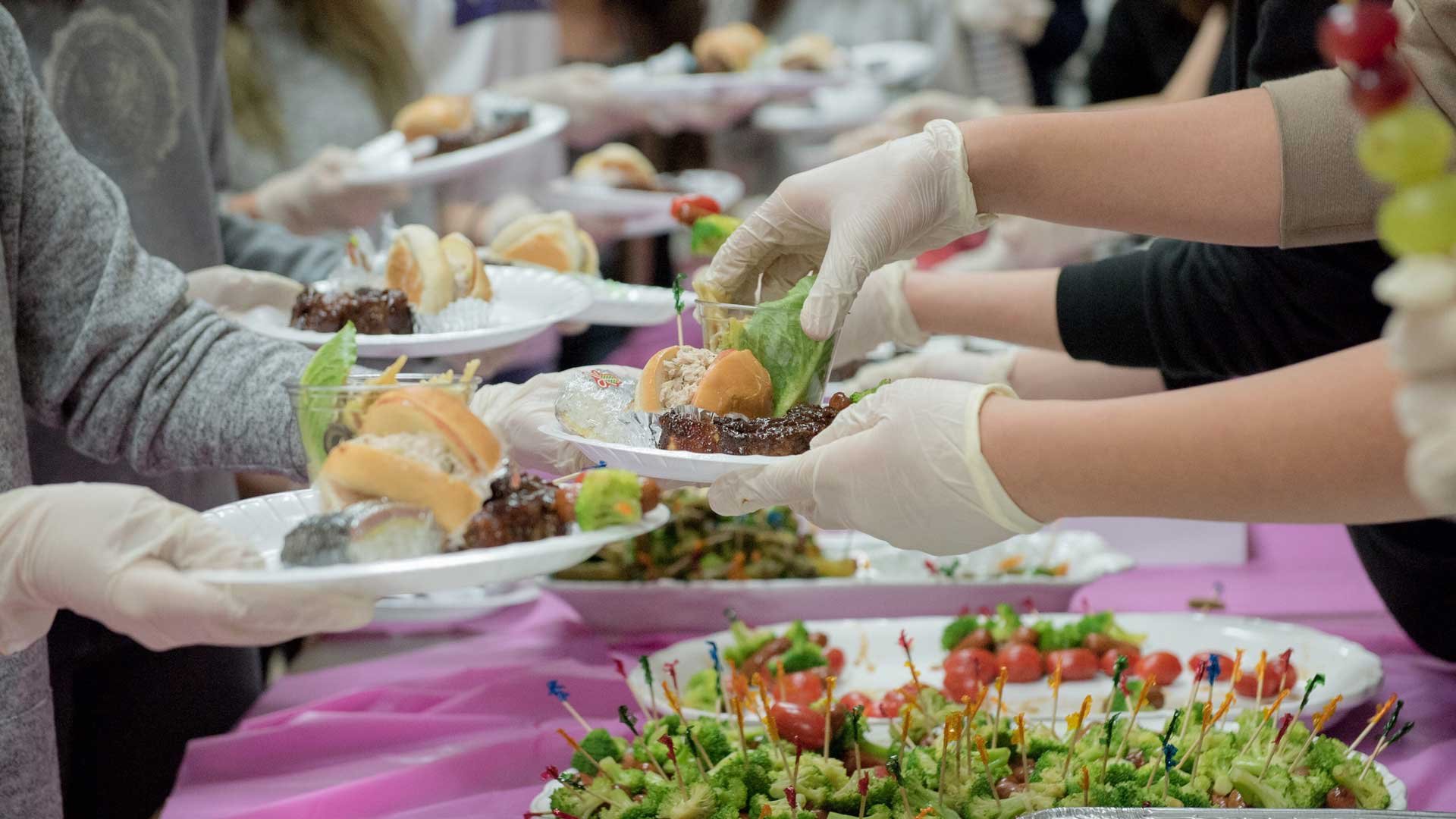 The holiday season is full of joy and laughter and celebration. However, it is a very difficult time for many people. Some are grieving the loss of a loved one, some don't have the finances to provide gifts for their kids, some don't have a place to lay their head, and some can't afford groceries.
With all the pain that people experience in life, particularly around the holidays, there is no better time than to get your church involved in community outreach.
What is outreach?
Outreach is just that—the act of "reaching out." It usually pertains to organizations, non-profits, and churches who become involved in their communities or other efforts to provide services to those who would otherwise not have access to them.
In the church realm, this usually means doing ministry outside of your church walls or hosting events that would impact people who might not normally attend a religious service. It includes meeting the needs of people, whether they attend your church or not.
Why do outreach?
Participating in outreach can make a difference and have both physical and eternal impact. Your staff, volunteers, and congregation can positively shift physical problems, like hunger or a dilapidated building. At the same time, those who are being served can feel loved and hear the gospel.
The Bible tells us to "love your neighbor." How can we honestly be loving our neighbors in our communities if we aren't going out to them? A simple way to love your neighbor is to ask what they need, and then do something about it.
Outreach is a practical way to serve the needs of people and share God's love with them at the same time. 1 John 3:17-18 says, "But if anyone has the world's goods and sees his brother in need, yet closes his heart against him, how does God's love abide in him? Little children, let us not love in word or talk but in deed and in truth."
Christmas Outreach Ideas
Christmas is a pristine opportunity to share the good news of Jesus and love those around us. In fact, more people are open to going to church or hearing the gospel around Christmas than any other time of year.
If your church is interested in reaching more people and serving your community, below are 6 ideas for Christmas outreach opportunities.
Host a Toy Drive



One of the best ways to bless families in need during the Christmas season is to host a toy drive or toy give away. Have church members bring toys to church that will be used to give to children. Consider hosting a toy event for families to come choose their toys, hear the gospel, and receive free lunch. However you choose to do this outreach opportunity, you're sure to put a smile on children's faces.



Serve at a Soup Kitchen



Get volunteers together to serve meals to people in need. Places like soup kitchens are especially busy around the holidays and could use the extra help. Plus, this gives your church the ability to partner with another community organization. You'll be able to bless people and other nonprofits.



Collect Necessities for the Homeless



Fill boxes or bags with things people will benefit from who don't have a roof over their head. Church members can collect bottles of water, blankets, and toiletries. Maybe connect with a local restaurant or secondhand store to give gift certificates for meals or clothes. The winter months are especially difficult for those without homes, so your church can be a resource and provide a glimpse of hope.



Provide Groceries for Families in Need



Another outreach idea is to provide groceries for families in need. You can host a special campaign to raise funds for grocery gift cards or collect non-perishables to give out. You can even make a fun day of organizing and bagging all the groceries with church volunteers. Host a grocery pick up at your church or deliver them.



Collect Coats for Kids



The cold temperatures around the holidays make it difficult for some children to stay warm because they can't afford the appropriate jackets. Have a coat drive where people bring winter coats in kids' sizes. Then, give them to community members who need them.



Present the Christmas Story



Since more people are willing to hear the story about Jesus' birth during Christmas, plan a fun and inviting way to share His story. Have a kids Christmas choir—it's hard not to have a soft heart when you hear a bunch of kids singing carols. Put on a Christmas play or living nativity as an entertaining but meaningful way to share the gospel.
Make Sure Your Church Website is Helping You Reach More this Christmas
Let your church website encourage outreach this Christmas. Include a volunteer registration form on your site to get people involved. Provide an outreach event landing page so people know what your church is doing and how to participate. And of course, make your Christmas service information stand out to bring people in.
If you're looking to make your website more engaging this Christmas season, check out our free eBook on 3 things every engaging church website has.
Ekklesia 360 is here to help with all your church website needs so that you can have even greater impact in your community. Contact us for more information!