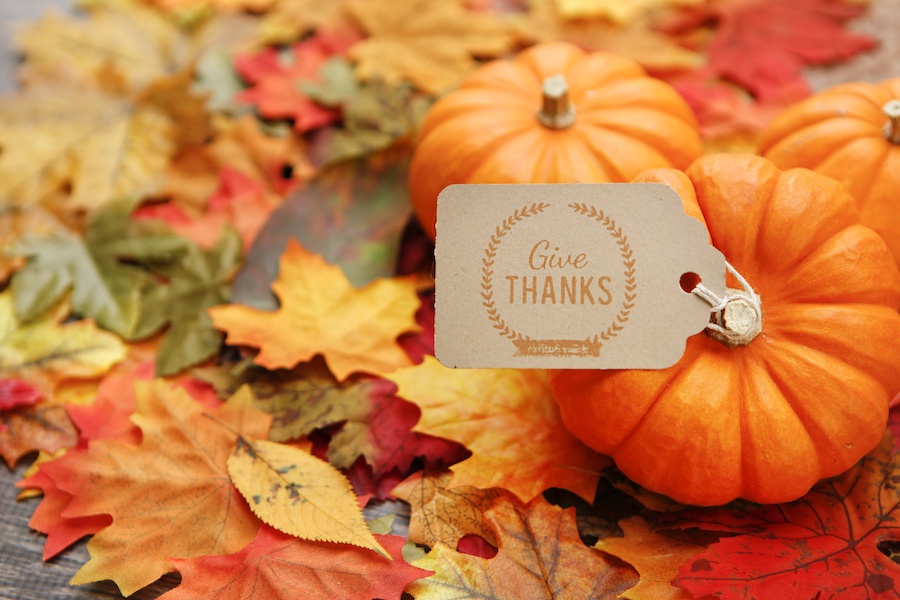 Thanksgiving is a time to gather with loved ones in a warm home filled with delicious food. It's also a time to reflect on all that you are thankful for. As a pastor or church leader, one thing you are likely most grateful for is your church donors. This Thanksgiving, learn how to make your donors feel appreciated as valued members of your congregation.
As the saying goes, "Gift giving isn't an obligation, but saying thank you is." If you're looking for some creative and meaningful ways to thank your donors, try one of the following ideas.
With all of these, keep in mind that some people prefer to remain anonymous or not receive pubic recognition when it comes to donating, so be sensitive to this when you are planning out ways to thank donors.
1. Send a Personalized Thank You Video
You can take advantage of the popularity of video by sending a thank you video. Not only does making a video offer a personalized touch that can go a lot further than a thank you note, but it's also very easy to do and you don't even need a script.
All you need to put together a quick thank you video is an iPhone camera, good lighting, and a good microphone. In this video, you will thank the donor using their name, mention how appreciative you are of their donation, and note where their donation will go or how it will help your church. A two to five-minute video will suffice and programs like Vidyard/YouTube allow for easy uploads, which is perfect for personally thanking your donor.
2. Host an Event for Your Donors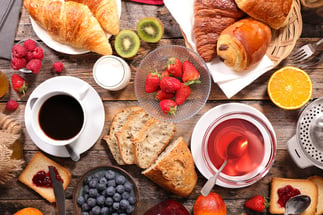 If you have several donors you would like to thank all at once, consider hosting an event. Whether it's having coffee and donuts on a morning before church, taking them out for dinner over the weekend, or inviting them to your home for a light lunch, it can be really beneficial to create a special event for your donors.
3. Highlight Your Donors on Social Media
It's hard to ignore the influence that social media has on everyday life, and there is a good chance your donors use at least one of the existing platforms. If you want to publicly thank your donors, why not do it over social media? You can highlight donors with a quick story and a note of thanks to your social channels.
If you want your gratefulness to have an even greater impact over social media, be sure to tag your donors (with their permission) in any photos that you use in your thank you post and also use a hashtag like #FeelingThankful.
4. Send a Success Story Straight to Your Donors
If the donations from your contributors went straight to a specific cause, send a thank you email showing off the progress or success of the campaign. Whether you are showing off pictures of a new building or pictures from a mission trip, donors will enjoy seeing exactly where their money went. Letting them know that their donation has helped the campaign reach its goal will make them want to give to future campaigns.
5. Create a Donor Recognition Display
Most churches have a blank wall that is perfect for creating a donor recognition display, which can be made with small plaques containing the name of each donor. Each Thanksgiving, host a recognition ceremony by adding the names of the donors who have contributed over the year. This might work especially well if donors contributed to the church building fund, or their funds helped the church add a special room, such as a nursery or library.
If you don't want to do plaques, you can simply display the names of everyone who gave over the year on the church bulletin board.
6. Send an Immediate Thank You Note
While this one isn't very creative, it is imperative. As soon as you receive the donation, send a thank you note (whether it's a handwritten note or an email) to let them know you received the donation and how grateful you are for them.
If you do want to be a little more creative with your thank you note, you may want to consider sending a small token of gratitude. Even a $5 gift card to a local coffee house can go a long way in making someone feel appreciated. If you're sending a thank you email, you can include a digital gift card.