If you're like most church communicators, then browsing church websites may feel like a hobby at this point. What are successful churches doing? What are the latest design trends? How can you incorporate what you see on your church website? All of these are normal and productive questions to ask as you search the web.

We wanted to feed your hobby and gather five amazing church websites that have launched recently. As you browse, pay close attention to the strategic elements incorporated into each. Successful church websites combine strategy, design, and content to create a site that is not only appealing but useful as well. To help you narrow in on what's amazing about these strategic church websites, we've listed the highlights of the site for you to check out.
Hopefully, you'll notice what makes these sites amazing and discover some elements that you can add to your own church website to improve your ministry online.

Highlights
SeaBreeze Church streamlined the process for volunteers to sign-up and learn more about church opportunities by effectively using the Ekklesia 360 volunteer finder layout. Now, volunteers can get connected with just a few clicks.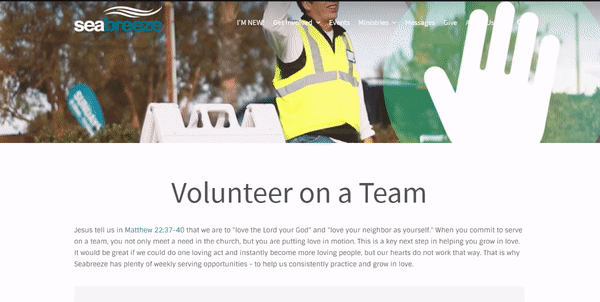 Blogs are a great way to optimize your church website. Not only that, but blogs can also be a great platform to promote events, spotlight volunteers, and provide training resources for your church members. Take a look at how SeaBreeze is doing this well.
Highlights
Church of the Incarnation made great use of the Ekklesia 360 ministry layout for their music ministry. This layout has organized tabs and sections which makes it a great choice for any church that wants to describe and display information about church ministries.
Finding a class to attend at Church of the Incarnation is simple because of their use of class finder. Website viewers can simply search for a class or filter the available classes based on category, day of the week, and childcare offerings.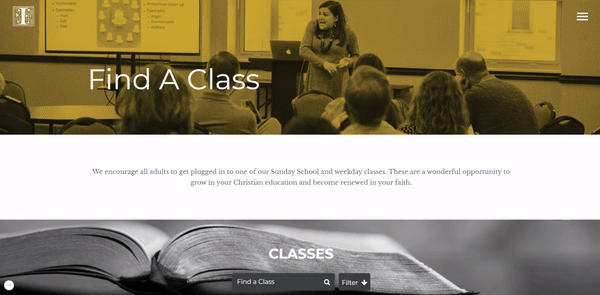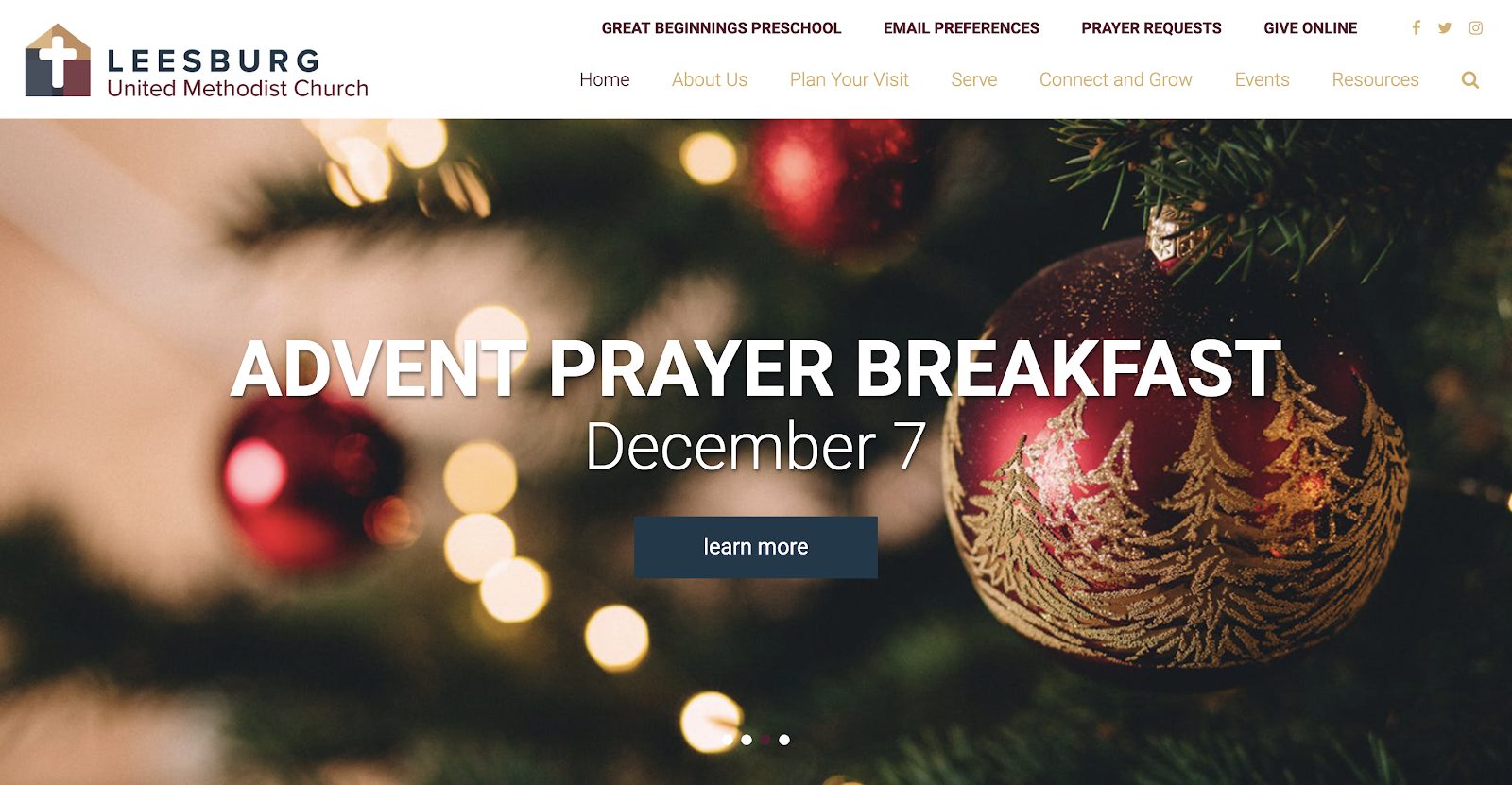 Highlights
New Logo
Leesburg UMC knew they needed a new logo. The Ekklesia 360 team helped to refresh their logo while still remaining true to who they are as a church.
Software Bundling
Strategic church websites are so much more than just the website. Churches that integrate their church website, church management software, online giving system, and app provide a streamlined experience for everyone who ends up at their site.
Leesburg UMC created a kids ministry page using the ministry layout that does it all. Not only does this page dynamically pull in events from their ChMS, but it also dynamically pulls in volunteer opportunities from their volunteer layout, too, making this page not only visually appealing but also extremely streamlined.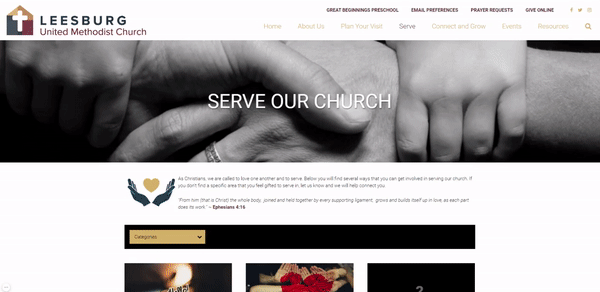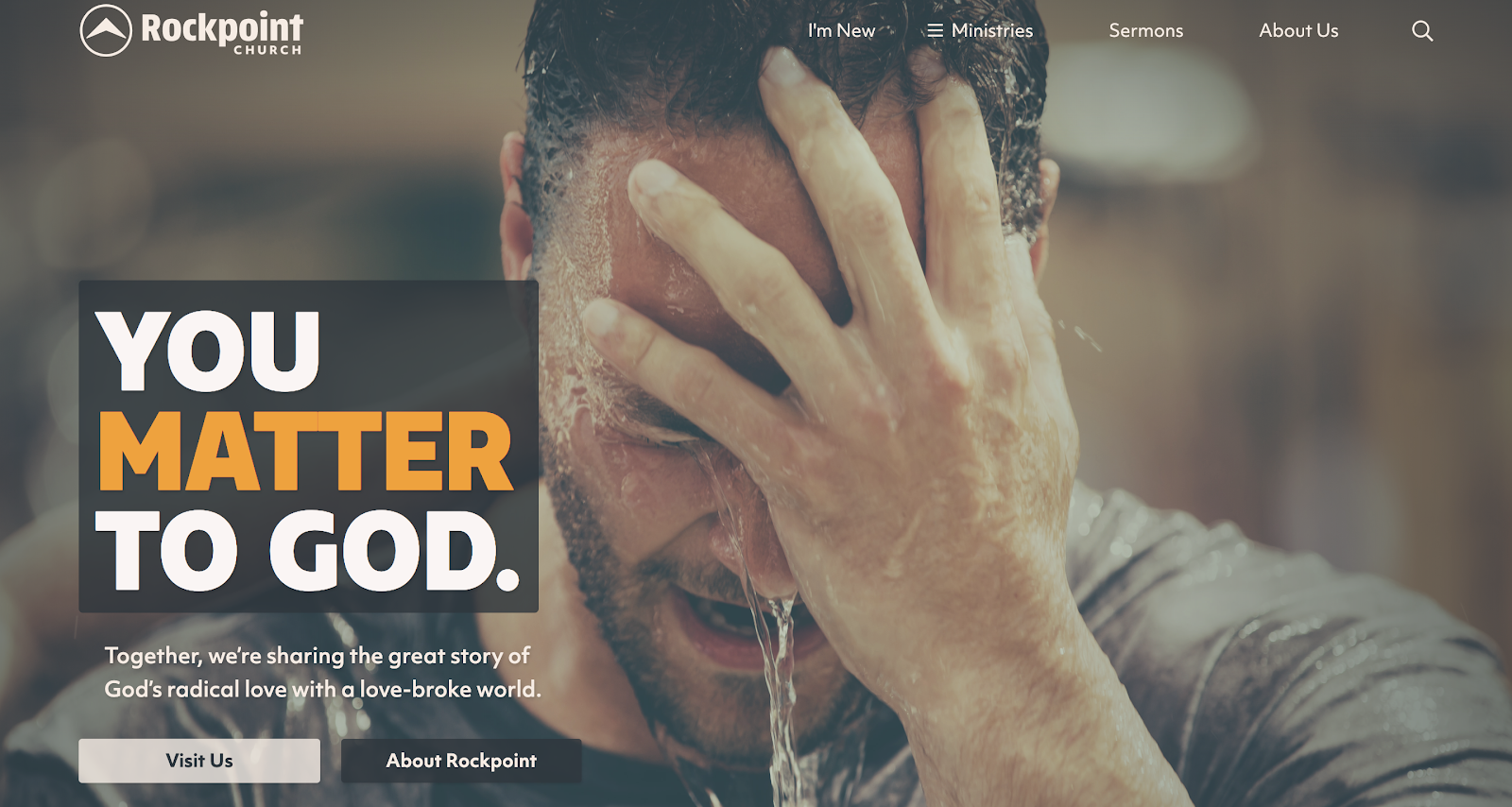 Highlights
Website Design
When Rockpoint came to us, they already had a website design, all we did here at Ekklesia 360 was make it happen. As your ministry partner, we want to build what you know will work best for you. Our platform is flexible enough to start from scratch or fit within a theme; it's really that simple.
We love how Rockpoint created a hub for their ministries. On this one page, you can view every ministry in an interactive format so everyone can easily find just what they're seeking.
Rockpoint created a sermon page that works more like a media library than a simple static sermon page. Users can search by sermon title or by summary, content, speaker, tags, categories/topic, and more using the search bar at the bottom of the page.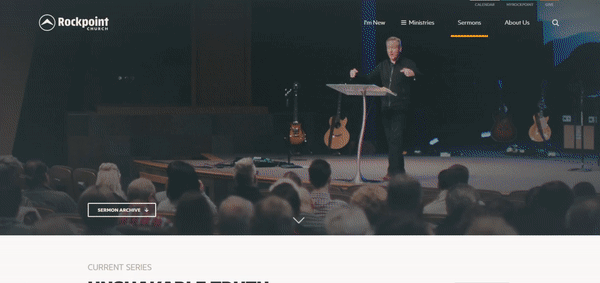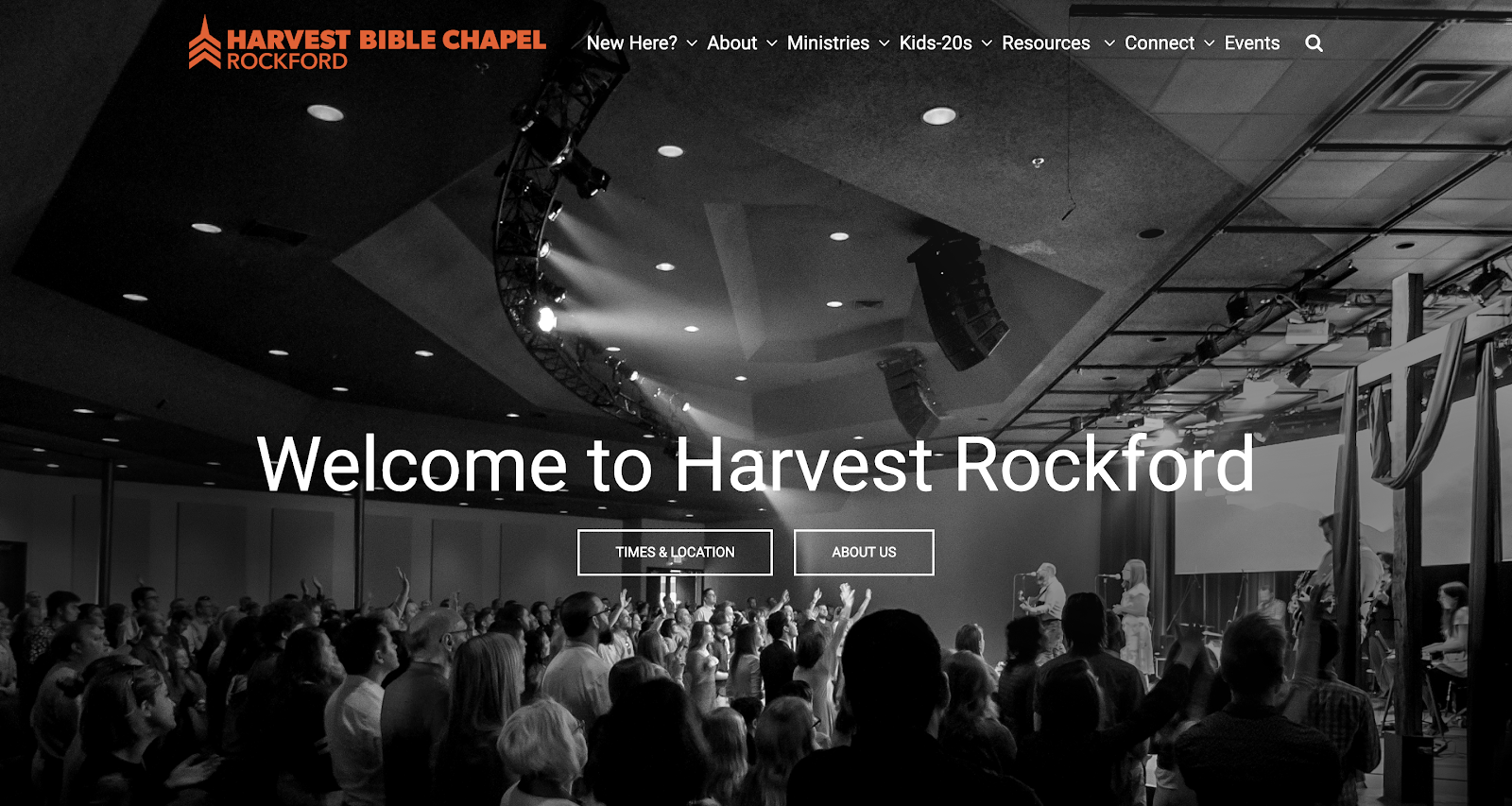 Highlights
Content Placement on Their Orphan Care Page
Website content can get overwhelming and overlooked if it's not strategically placed. Harvest Bible chose to use accordions to break up their content making it easier to read and more user-friendly.
No more rushing to get the bulletin to the printer before it's too late for this church. By creating a digital bulletin, Harvest Bible is able to save on paper and time as well as make updates as needed. Going digital may just be the answer your church is looking for, too!