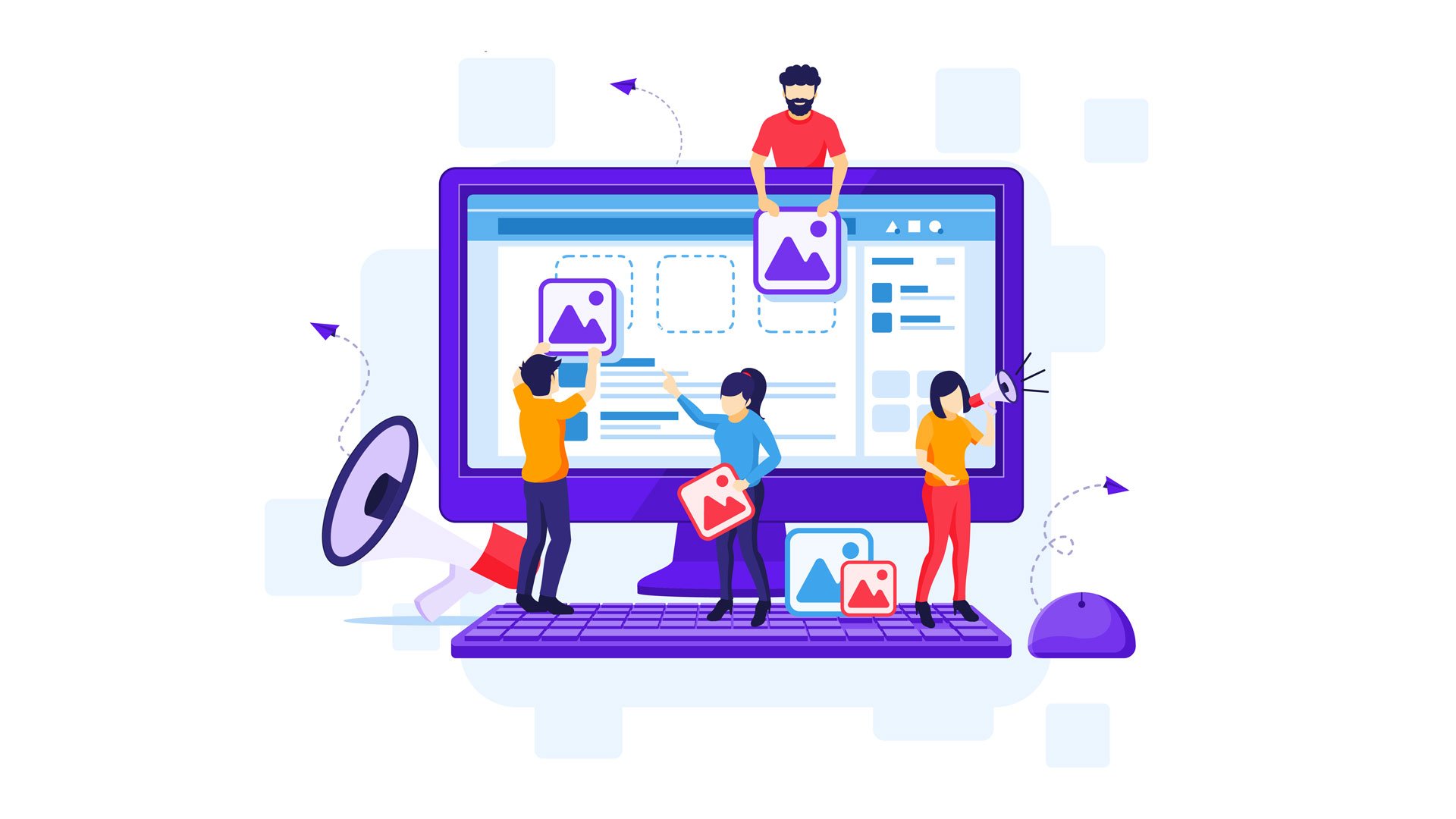 Nearly a year after COVID shut down the world, businesses, education, and entertainment have radically changed. It is no different for the Church, either. With lockdowns and banned gatherings, churches across the nation had to pivot quickly to provide digital sermons, support, and connection for their congregations.
What we anticipated being a short-term adjustment has been a year full of modifications. And it doesn't look like we'll go back to "normal" church for a while, if ever.
That doesn't have to be a bad thing, though. With the abrupt transfer to online church, more people have been able to experience the gospel than ever before—people who probably would have never stepped foot inside a church. Now, they have access to the good news of Jesus from the comfort of their own home.
However, that does not mean that it hasn't also been a challenge to get people connected. When churches are not meeting in person, or even if they are, many people are still choosing to stay home—how can relationships be nurtured virtually?
Below you'll find 3 ways to digitally build relationships with your church congregation.
Social Media
With people at home now more than ever, the majority are taking to social media for their news, communication, and connection. Why not utilize this opportunity to build relationships with your church community?
Post encouraging content and interact with people who are commenting. Provide helpful, biblical solutions to problems your congregation (and even future believers) might be facing. Many are struggling with loneliness, depression, and anxiety. Your church can address these needs, both through content and through digital connection.
Take advantage of live videos, like Facebook and Instagram LIVE, as well as Facebook Groups or pages. When you "go live," you provide the opportunity for your followers to interact with you in real time. This helps promote a feeling of personal affiliation and can develop deeper relationships online. Groups can also establish closer community because it is a more personal space for your congregation to stay up to date with all that's going on at your church. You can also have pastors, staff, and volunteers interacting with members through the group or page. It's like going to a mid-week service, but online.
Tip: With Ekklesia 360, we have social media integration that allows you to link to your social media platforms. So, when you publish an event, blog post, or sermon on your website, it will automatically generate a link your new content to Facebook and Twitter.
Church Management Software
If you haven't been fully implementing your Church Management Software, it's a good time to start doing so. ChMS doesn't only allow you to have a database of your members and visitors. You can utilize it as a tool to keep them engaged. One way to do this is through workflows. For example, e360 ChMS workflows allows church staff to create effective ministry processes to reach out to your congregation. You can set up automated emails or establish a system for when members receive phone calls. This can help you build relationships digitally all while saving you time from having to recreate the wheel.
Mass communication is another great tool to utilize with a ChMS program. It can keep you in touch with your entire congregation or a segment of those people. Send church announcments in real time, or schedule it in advance through email, text, or voice messages. Though this "relationship" may not feel replicated, your congregation will feel in the loop if they are receiving frequent, or at least consistent, communication.
Website
Your church website is another very useful tool to establish digital relationships with your church congregation. Not only will they be able to stay up to date with any church announcements or information, this is where they can find out how they can get and stay connected with the church and other people.
Build networks between churchgoers through events and small groups. When they can discover these options easily on your church website, they'll feel less isolated because you are providing them with access to community. Especially offering online choices for these events and groups is great for people who cannot or do not feel comfortable with meeting people face-to-face. It also allows for people to connect even if they are out of town or from another state but want to attend a function your church is hosting.
Of course, your website is the perfect place to connect people through your sermons and online streaming. Your congregation will want to continue "attending" on Sunday, and establishing an online option is a great idea. After COVID, more churches than ever have started streaming their services so they could continue having church, even if the doors were closed. This is one beneficial way to maintain building digital relationships, especially because the church staff and volunteers can interact with the viewers virtually through chat sessions and prayer.
Next Steps
With all of the disconnect and isolation that the pandemic has provoked, it's important for churches to continue to be a safe haven, even if it has to be only digitally for a while. But even when society begins to open up more, it's still important to have an online presence and provide connection and relationship as our world continues to accelerate into the digital experience.
If you're looking for a comprehensive system for digital connection to your church congregation, click here to see all that Ekklesia 360 can offer, including church websites and ChMS integration.