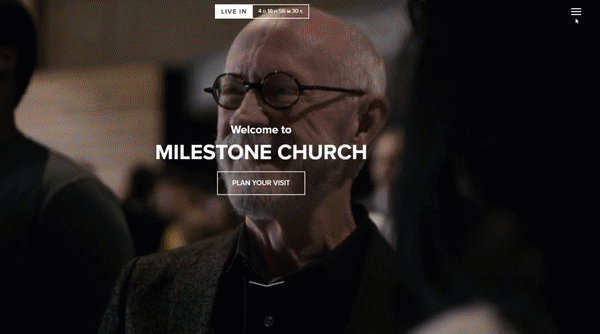 What is the purpose of your church website? If you can't answer this question quickly, it may be time to think (or rethink) your online mission. An amazing church website does so much more than look pretty and point people to your church. An amazing church website has the power to extend your church's ministry online.
Custom church websites are able to do this very effectively because they use strategic features and designs that are intentional, branded, and appealing. They aren't static online billboards sending newcomers to a physical address. They are well-planned, with purposeful pages dedicated to delivering inspiring information to newcomers and members. The most powerful custom church websites engage site visitors at every stage of their faith journey and help them grow as Christians by offering connections and opportunities to learn.
Here, we've gathered a list of ten amazing custom church websites. You'll see they've thought through the strategy, perfected their designs, and created custom church websites that are purposeful and appealing. Most completed a pro strategy project with Ekklesia 360 experts to define ministry goals and employ best practices in creating their church's online strategy. As a result, they stand out online and reach more people through their online ministries.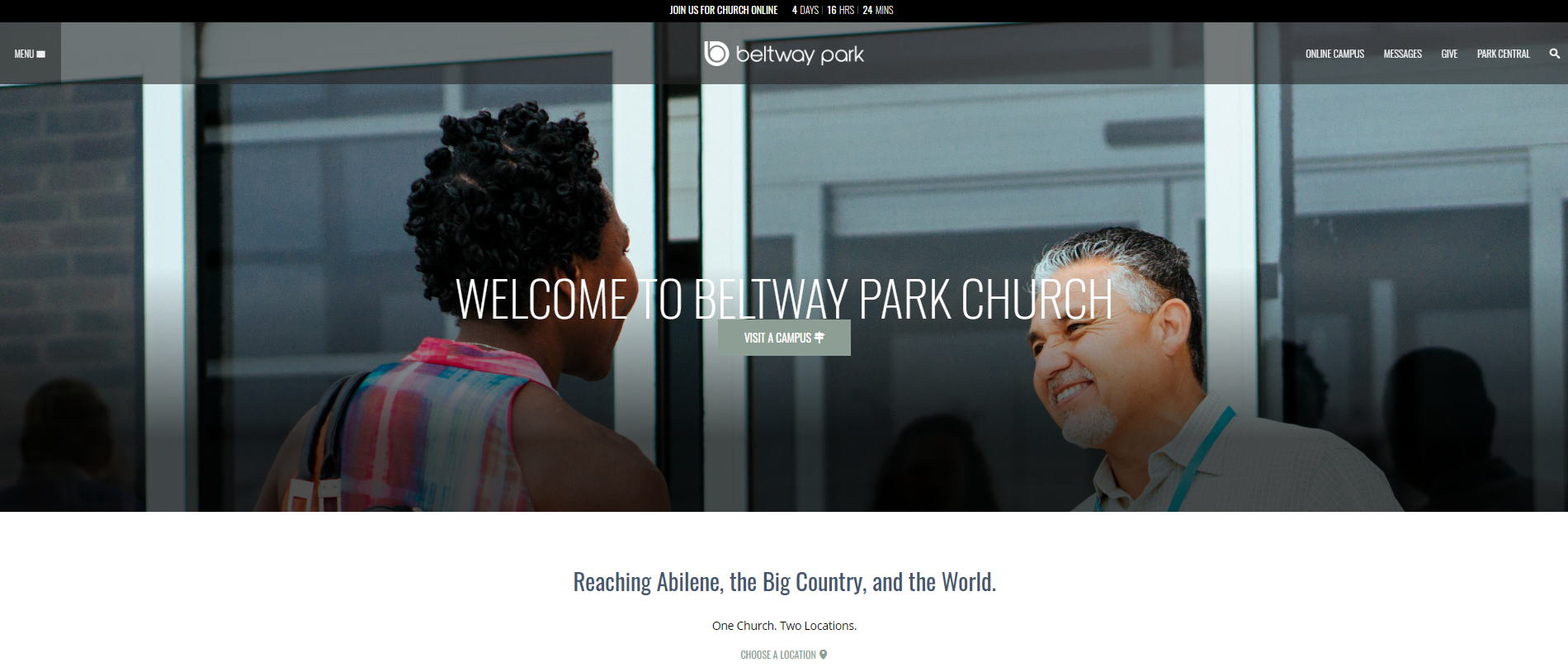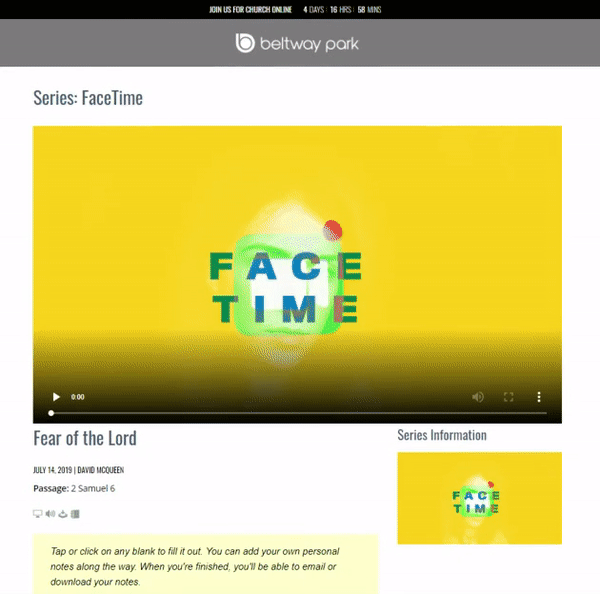 Beltway Park is a multi-site church that utilizes a clean design to effectively guide visitors through their custom church website. One of their best features is the story archive that dynamically updates the homepage which give visitors a glimpse into the life of Beltway and helps members celebrate what God is doing in their congregation. This strategy keeps their homepage up-to-date and simultaneously lightens the load on their staff. Beltway also utilizes the sermon module and makes it their own by including an awesome fill-in-the-blank note-taking feature. This allows people to tune in online and engage on an even deeper level.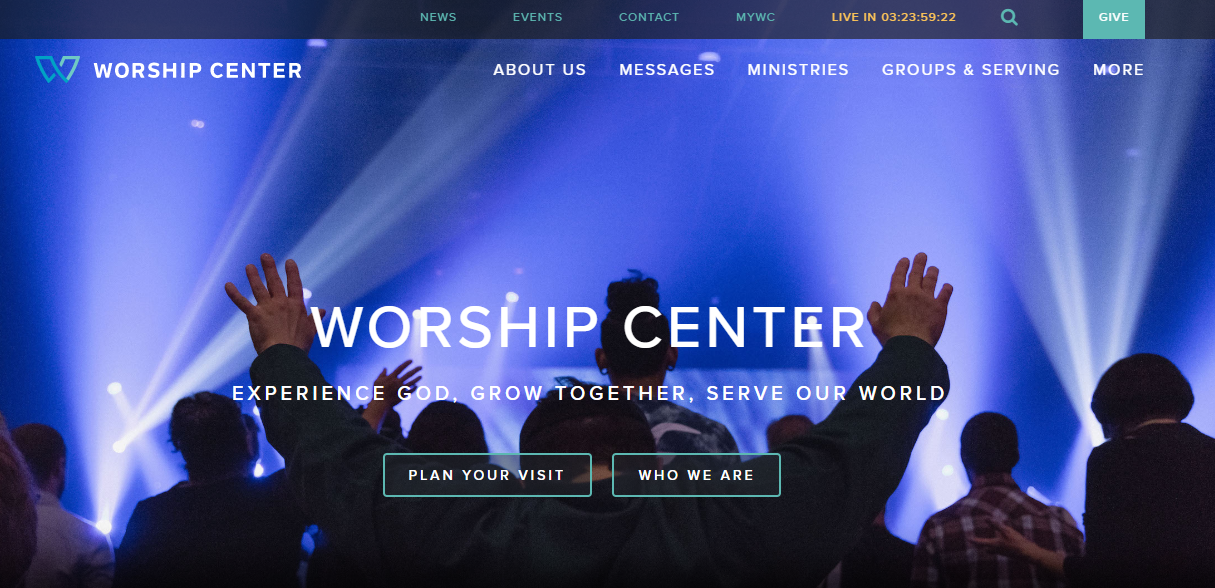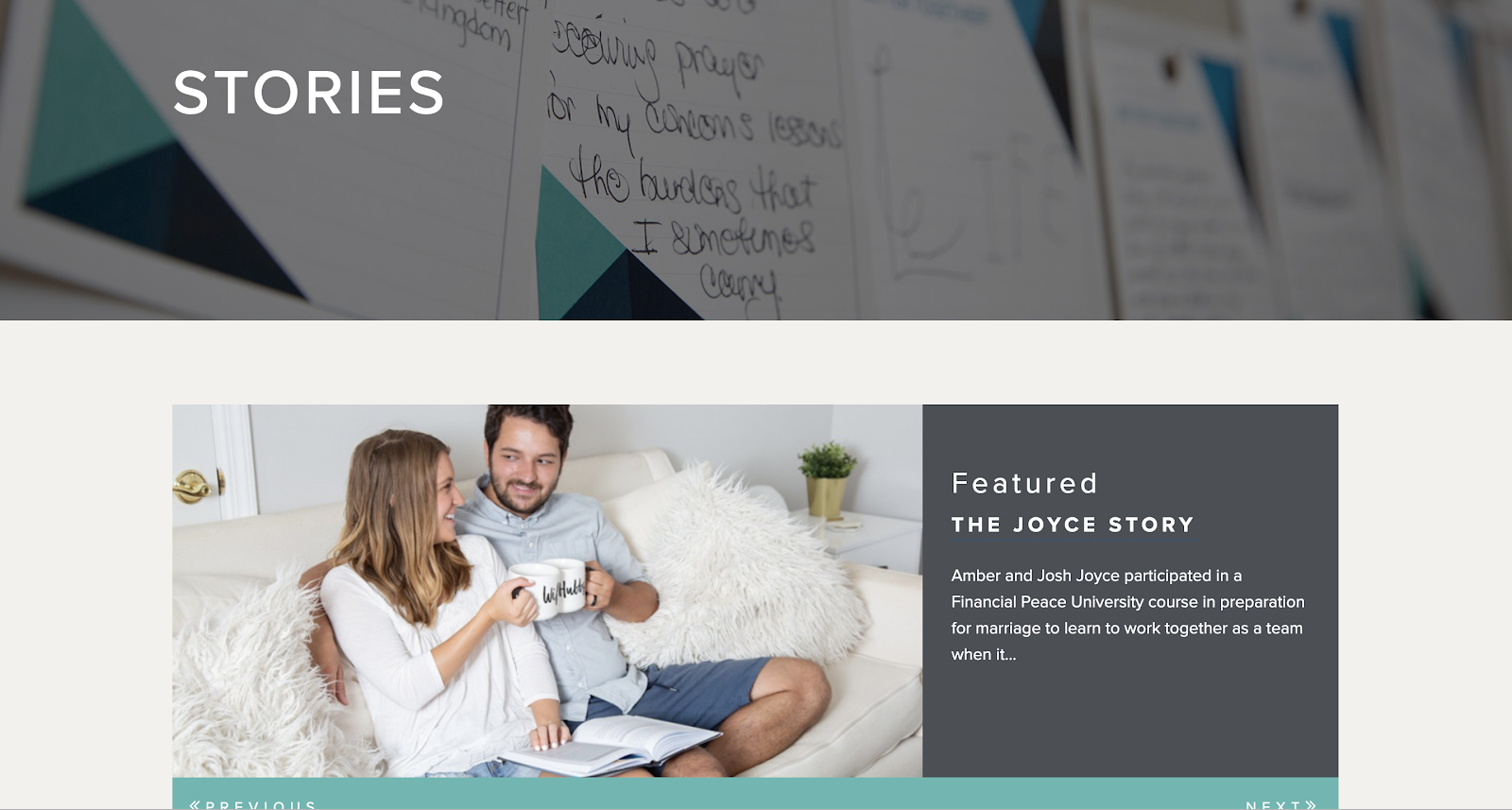 Gradients, interaction, and storytelling elevate Worship Center's custom church website. They employ a strategy that doesn't limit storytelling to a single section but instead incorporates it throughout from the "Plan Your Visit" page to their "Worship" page. Worship Center also has thought outside of the box with regards to live streaming, including a live stream section on their young adults' page. This custom church website has it all, from prayer requests to a media hub.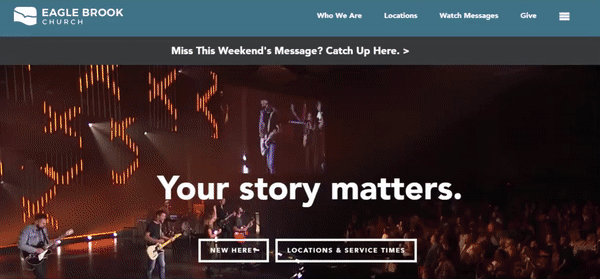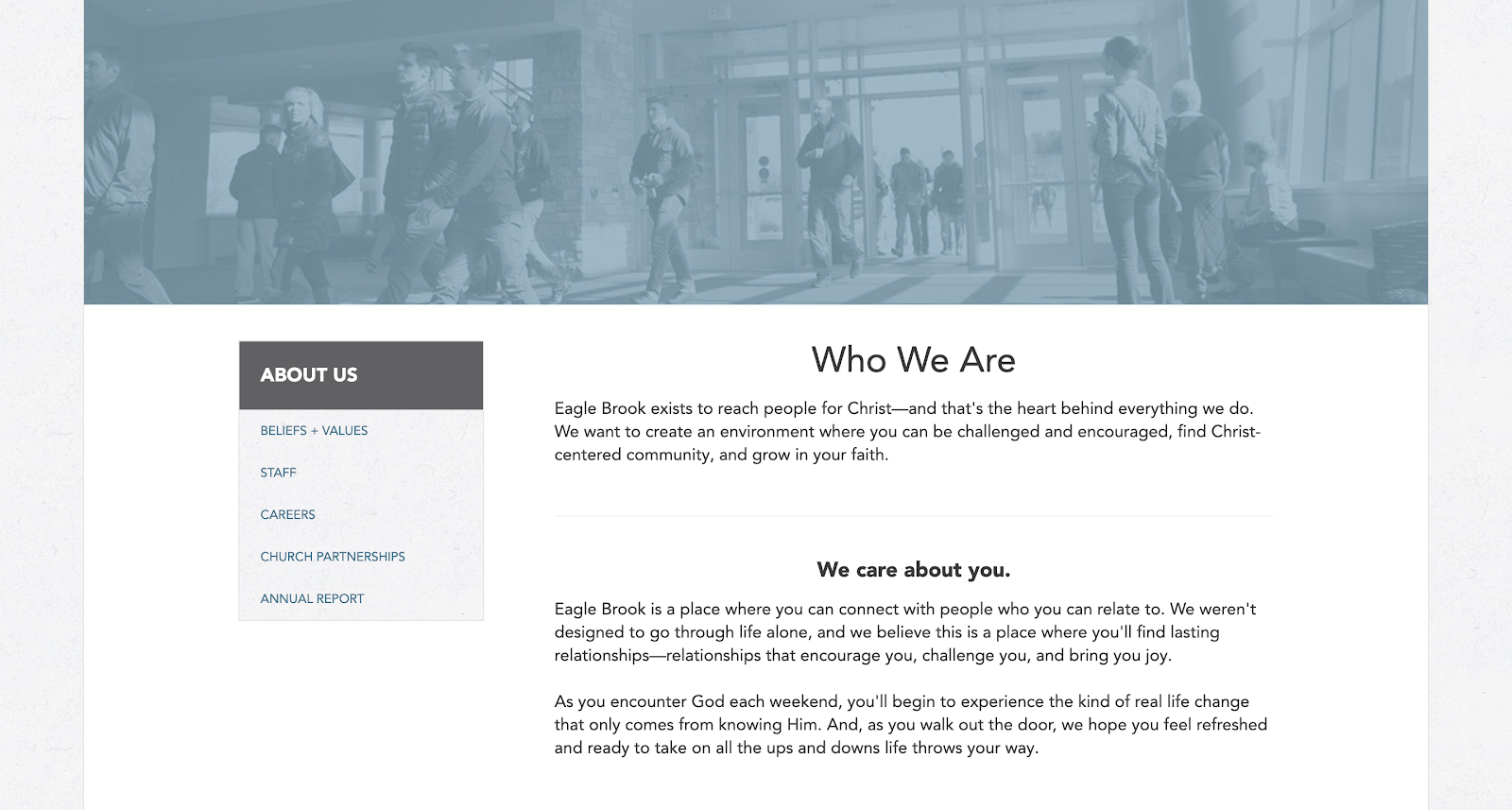 Consistent branding and clear call-to-actions (website industry speak for prompts to participate) make navigating Eaglebrook's site a breeze. The copy on their "About Us" page is focused on beliefs and people, a strategy which helps visitors get a true feel for who will be leading them in worship. Additionally, their live stream, sermon archive, and relevant media give site visitors a reason to visit over and over again. Clear and engaging, this is a site to emulate.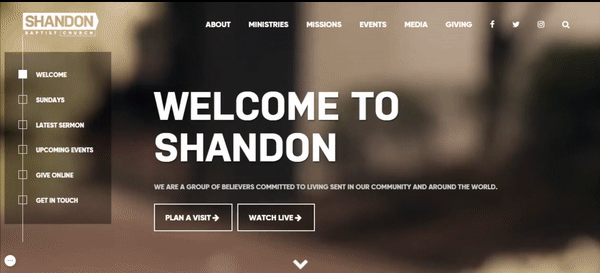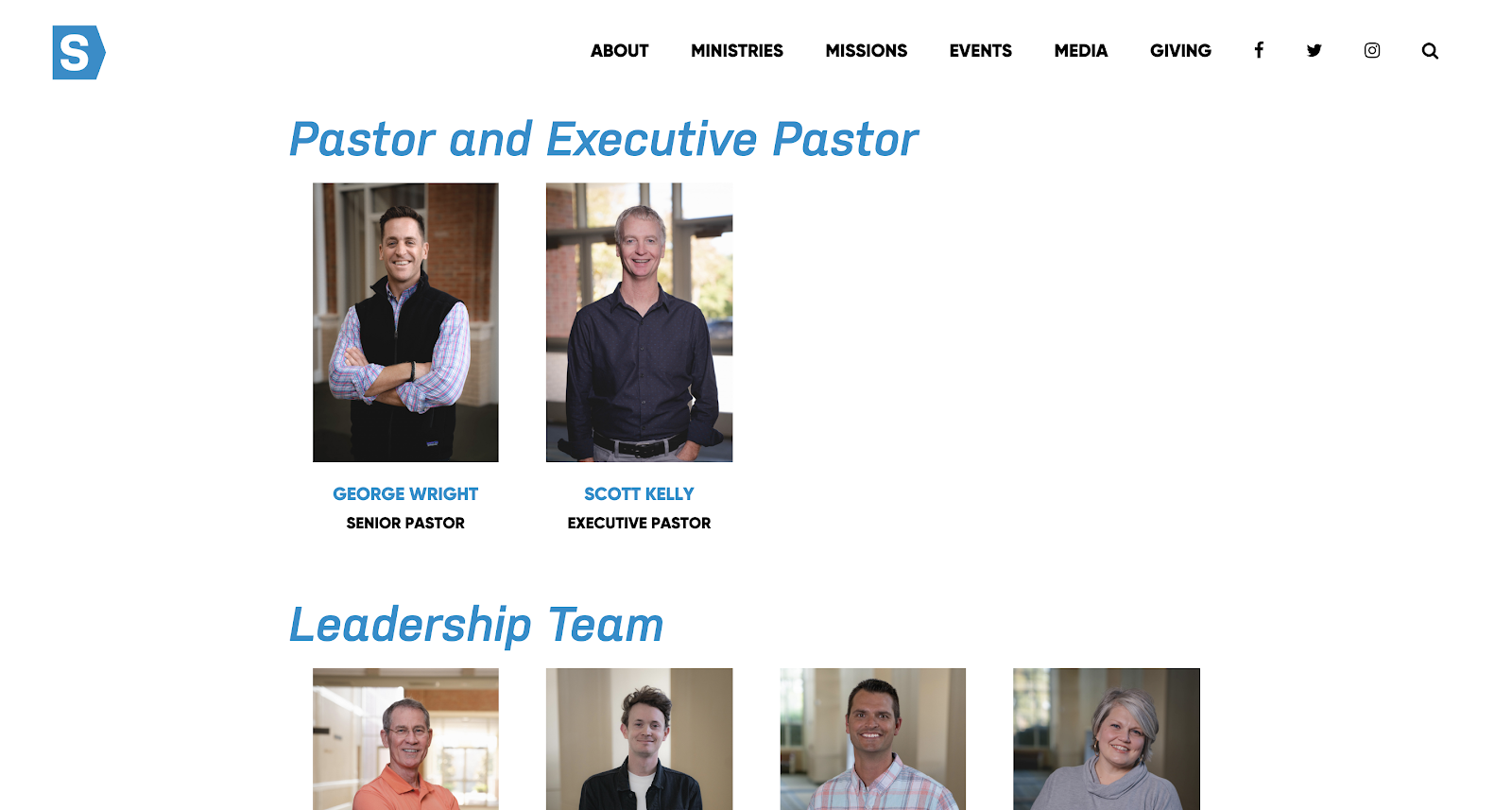 Most people are surprised to find out that their staff page is one of the most viewed pages of a church website (find out more about evaluating website statistics here). Shandon has done a great job of creating a staff page that shows images of their leadership and allows visitors to click on each member to learn more and find contact information. We also love Shandon's navigational sidebar on their homepage. It helps visitors to see where they are as they scroll and move to different sections within the page.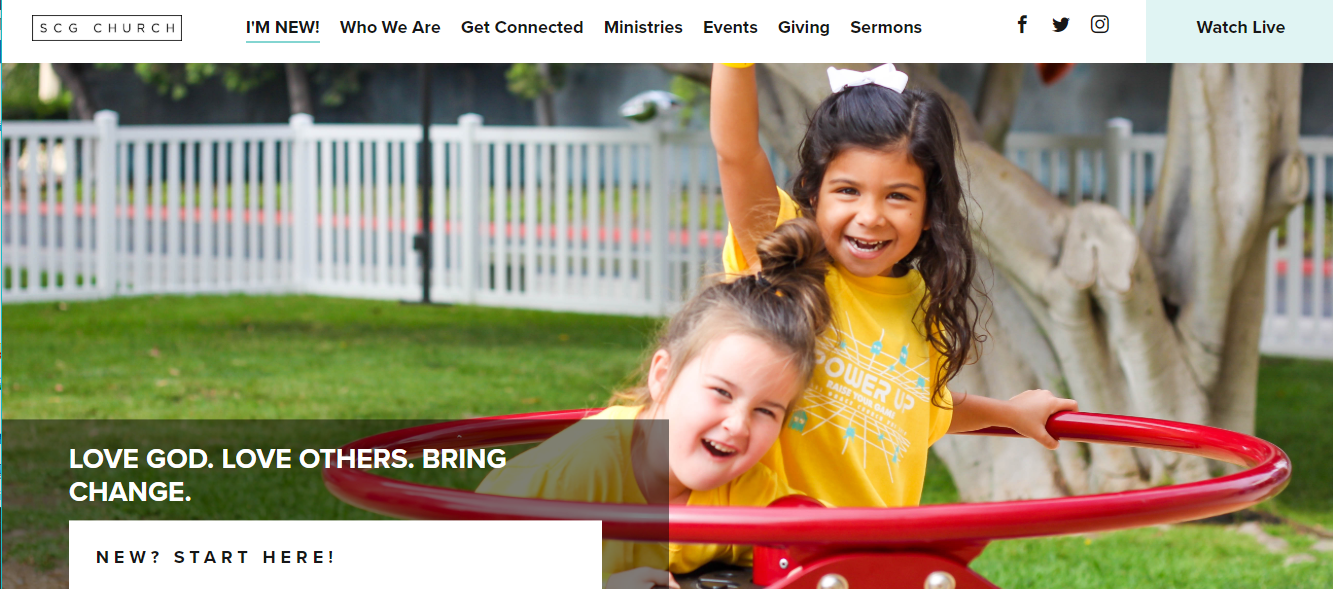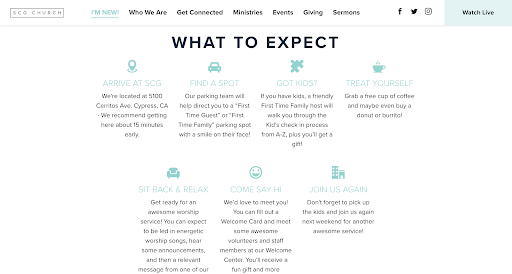 From the great use of gradient colors overlaid onto the parallax images on the home page, SCG church creates an inviting and welcoming website that shows visitors the people that make up their church. When visitors arrive on their site, SCG does a great job of setting expectations and helping them plan their visit with their "I'm New" page. They also present comprehensive information and employ an interactive map.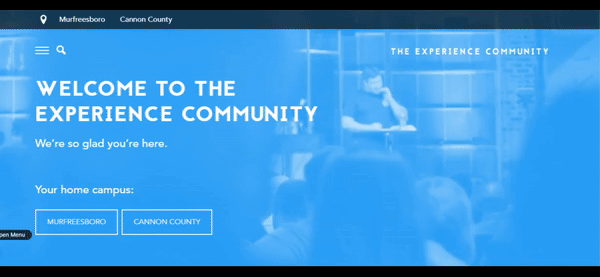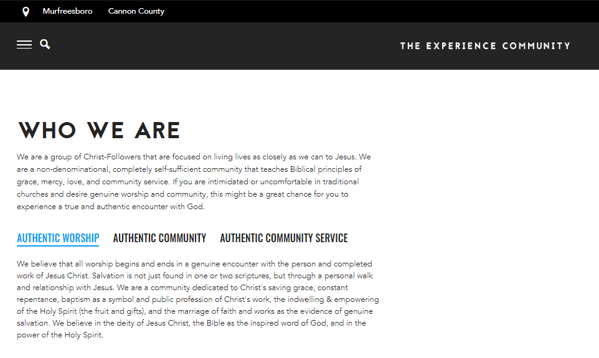 This multi-site custom church website uses clear action steps, background video, and authenticity to draw people in, establish an online ministry, and direct site visitors to information. Once visitors select a home campus, they can easily discover who they are as a church, what to expect, their campus pastor, and how to connect. Their "hamburger style" menu also folds out to reveal a well-organized array of options to gather more information and learn about ministries and opportunities at their church that show campus-specific pages once the campus is selected.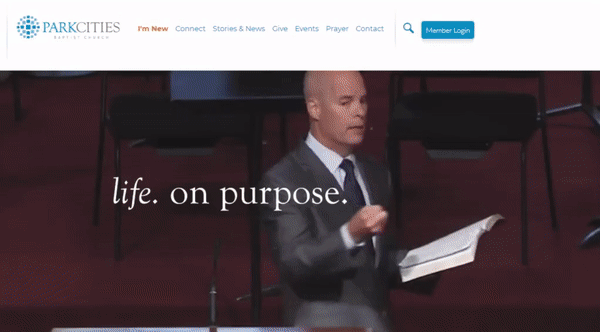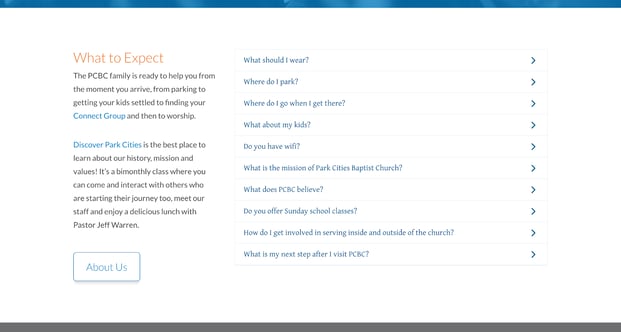 If guests don't feel prepared when they walk through the front doors of Park Cities Baptist Church, it's because they didn't visit their custom church website. Park Cities successfully sets expectations, lays out directions and location information, and helps visitors plan their visit. Their site also portrays their traditional church in a modern and clean way that is 100% mobile-responsive. This site does an exceptional job at helping people connect.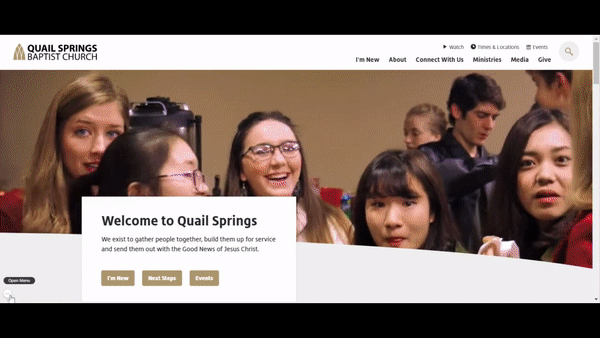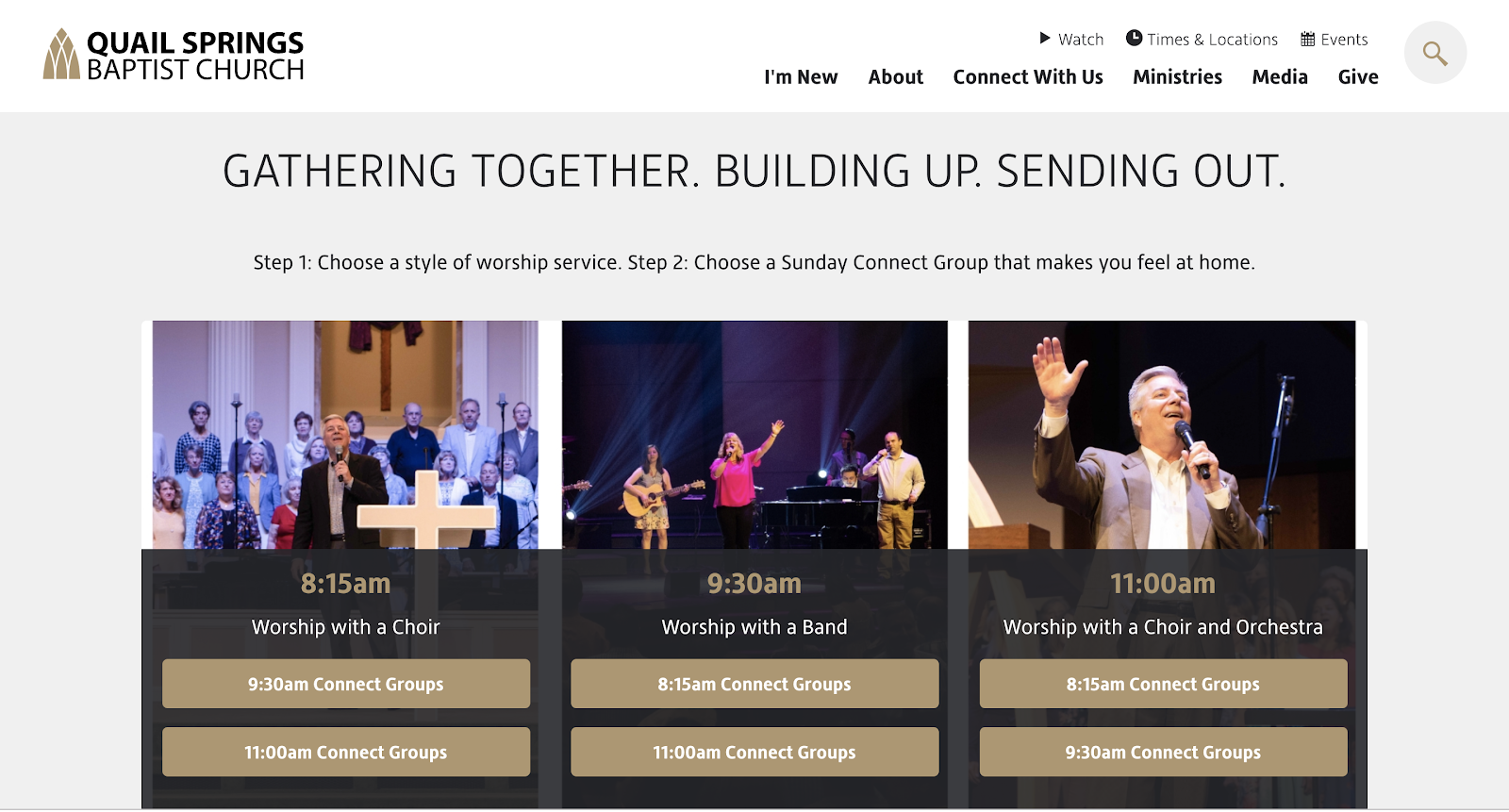 Quail Springs Baptist Church wanted to utilize a strategy that made it easy for first-time visitors to choose the right Sunday morning experience for them. On their homepage, they included a step by step instruction that allows guests to choose a worship style and time, and then find a an equipping class using their small group finder. Their custom church website prioritizes visitors and ensures guests feel prepared and welcomed when they first arrive on campus.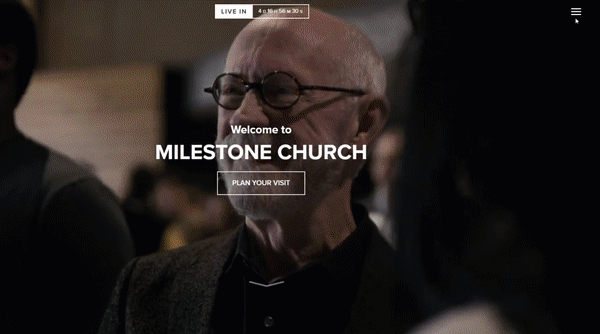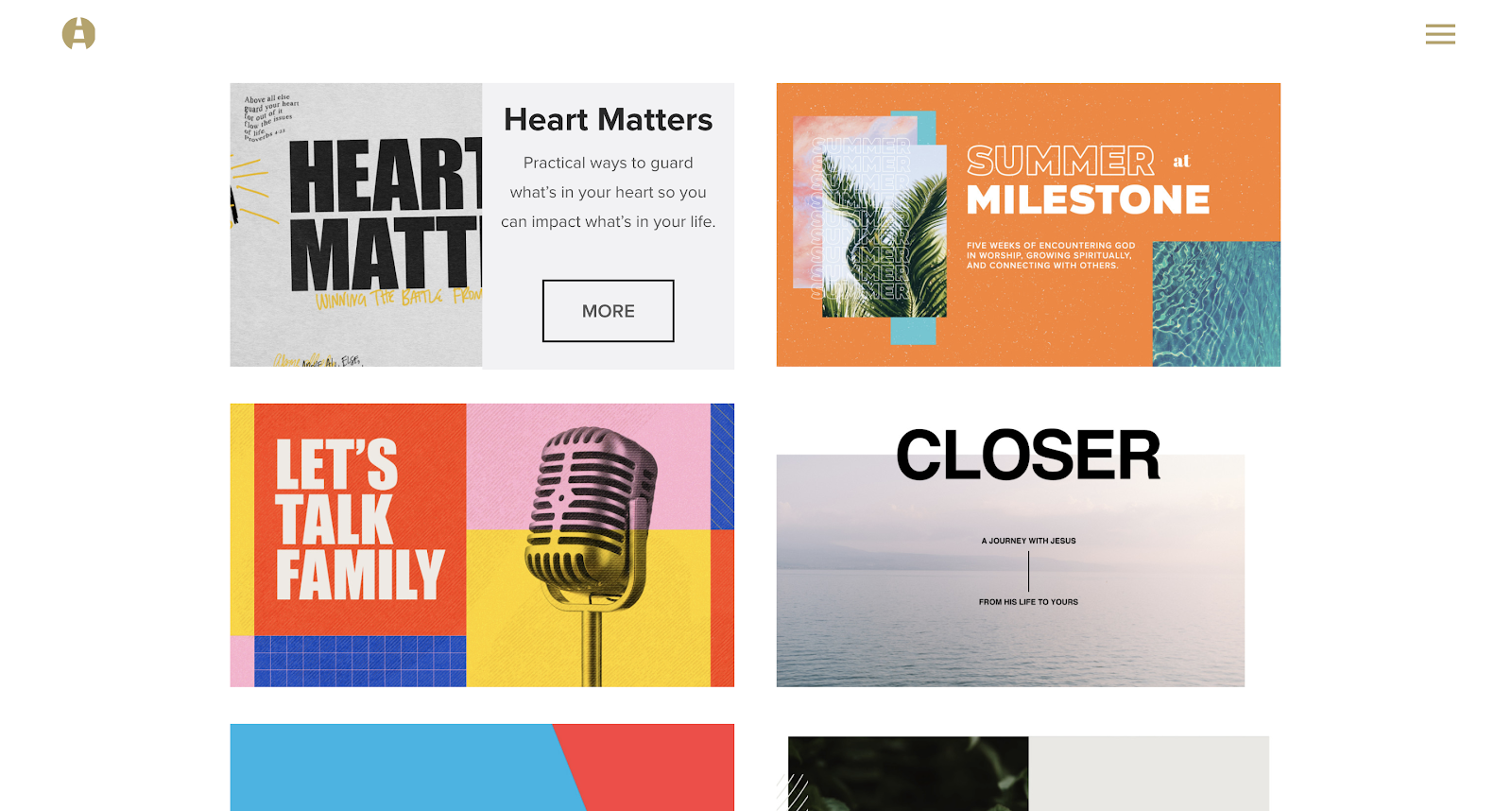 Clean and modern, Milestone is the perfect example of embodying minimalism without leaving out any necessary information. One of our favorite pages is their "Messages Hub," which has a clean and organized archive for sermons. This allows site visitors to easily find a sermon series, hover to learn more, and click to engage with their online ministry.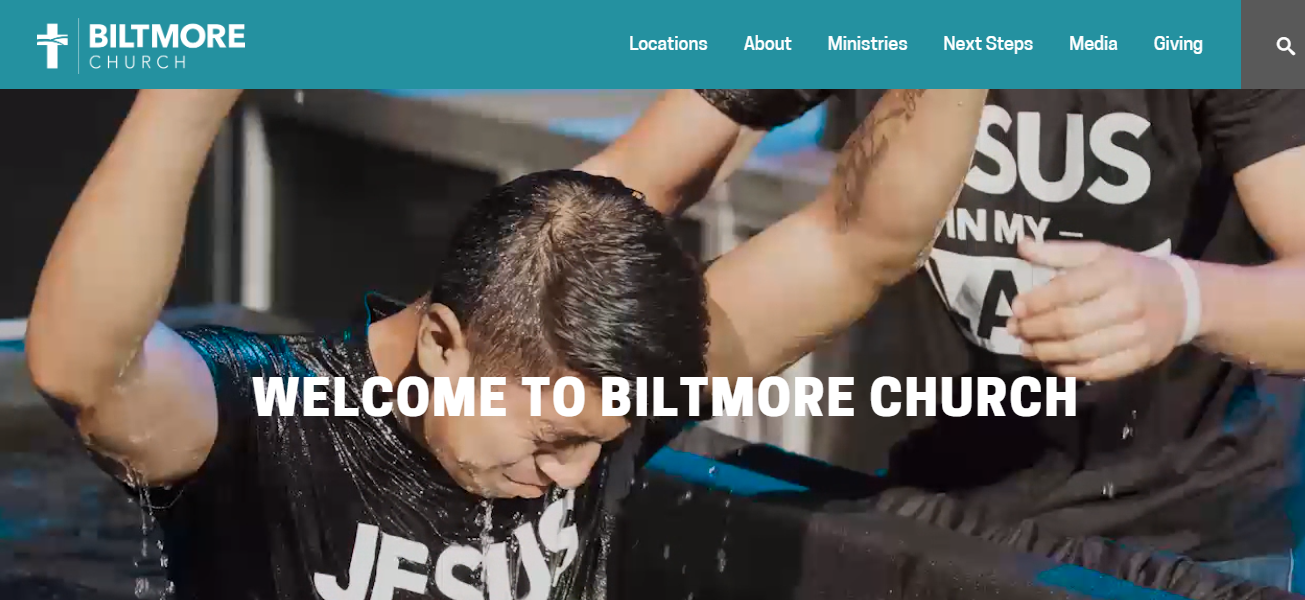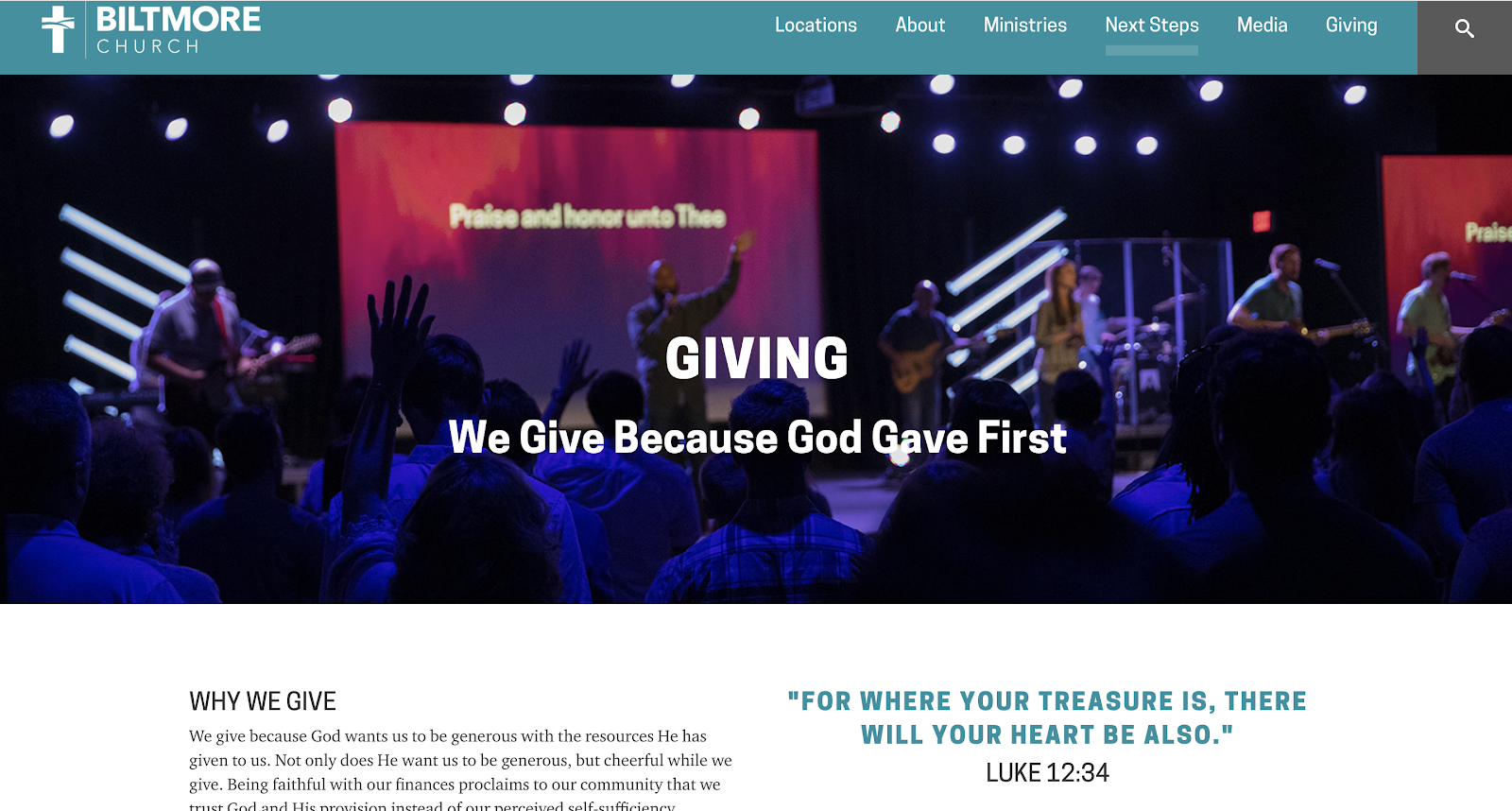 Biltmore Church's website is exemplary for many reasons, but we especially love how they've created a giving page that does so much more than request donations. When it comes to online giving, it's crucial to have a giving page that not only makes it easy to give but also talks about the importance of giving. Biltmore's giving page does this and more. The importance of giving, clear call-to-actions, links to sermons on giving, a video of dollars at work, and even alternative ways to give are all included on this one visually appealing page.