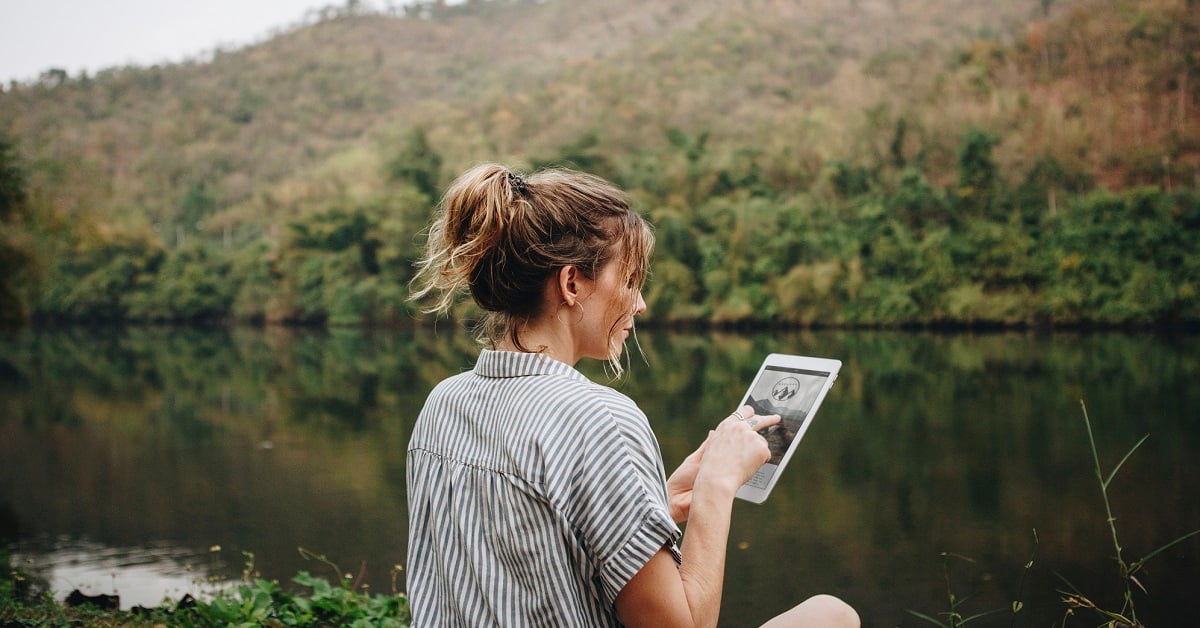 As the church, it is our job to reach out to people who do not have an opportunity to hear the Gospel and share the good news with them. For years, churches have excelled when outreach occurs in the form of going on a mission trip, volunteering at a soup kitchen, or visiting the elderly confined to their homes.
Now, new technology is equipping ministries to reach those who might be best served if they can connect online, which is why hosting online Bible studies has become a popular new method of online ministry.
The people who will benefit from online Bible studies run the gamut: shut-in elderly, to the temporarily homebound (perhaps a recent surgery means eight weeks of recovery), to young parents who cannot muster the energy to arrange for childcare on a weeknight, and even to active missionaries in need of resources for discipleship.
Leading these individuals through your church's online Bible study is one way you can help take the Gospel to the ends of the earth, without ever leaving your church building.
We've put together a step-by-step guide to get you started. Use these five steps to host your first online Bible study and watch how powerful the Internet can be when you use it to spread God's word.
Step 1: Choose a Bible Study
The first step is to choose a Bible study. Does that seem like a normal step to any Bible study, whether online or not? Absolutely! It's the exact same. Simply find a Bible study you feel would be good for your online church community and run with it.
Step 2: Choose a Platform
There are many platforms to choose from. Here are three easy options ideal for online Bible studies:
Google Hangouts is a free video conferencing tool you can download to your computer. It provides a simple way for the teacher to lead and the students to ask questions throughout your online Bible study. This type of virtual Bible study is a great option for those who want to keep it simple. Attendees will have to establish a Google account and download the software if they don't already have it.
Zoom into Bible Study
Zoom provides users a simple way to host virtual Bible studies while making it easy for people to join and share the Bible study class in a video conference setting. It is an extremely user-friendly tool and works for the many types of devices that might be accessing your online Bible study. Attendees will have to establish a Zoom account and can download the software if they don't already use Zoom.
Live Stream it on Your Website with ChurchStreaming
If you already live stream your sermons, you're all set to start live streaming Bible studies, too. If you don't yet, now might be a great time to get started. E360 ministry partner Rock Springs Church in Milner, Georgia, categorizes sermons by topic, such as their recent Speak of the Devil series. Hosting your Bible study on your site adds an extra level of convenience for attendees and keeps the archives available and in your control.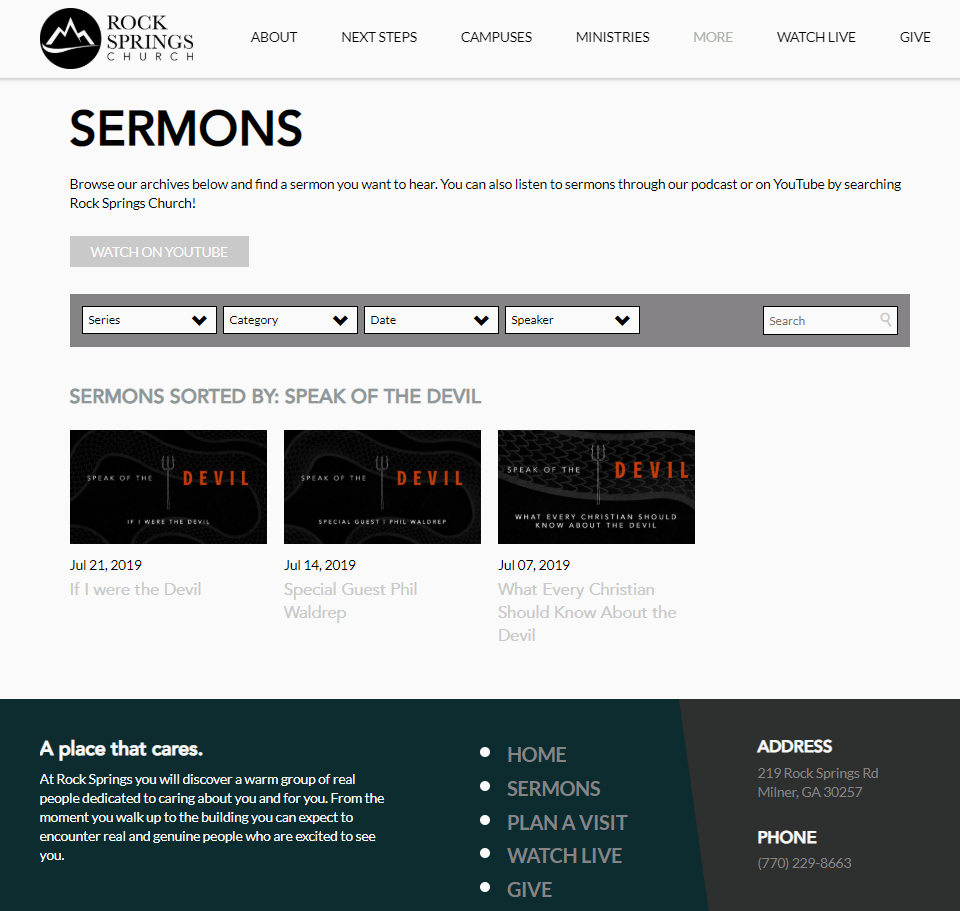 Some live streaming platforms, such as ChurchStreaming, can be be pushed to your website or social accounts and groups where you can allow user comments, so the group can engage with questions and insights during the live event and afterwards if they're watching an archived version.
---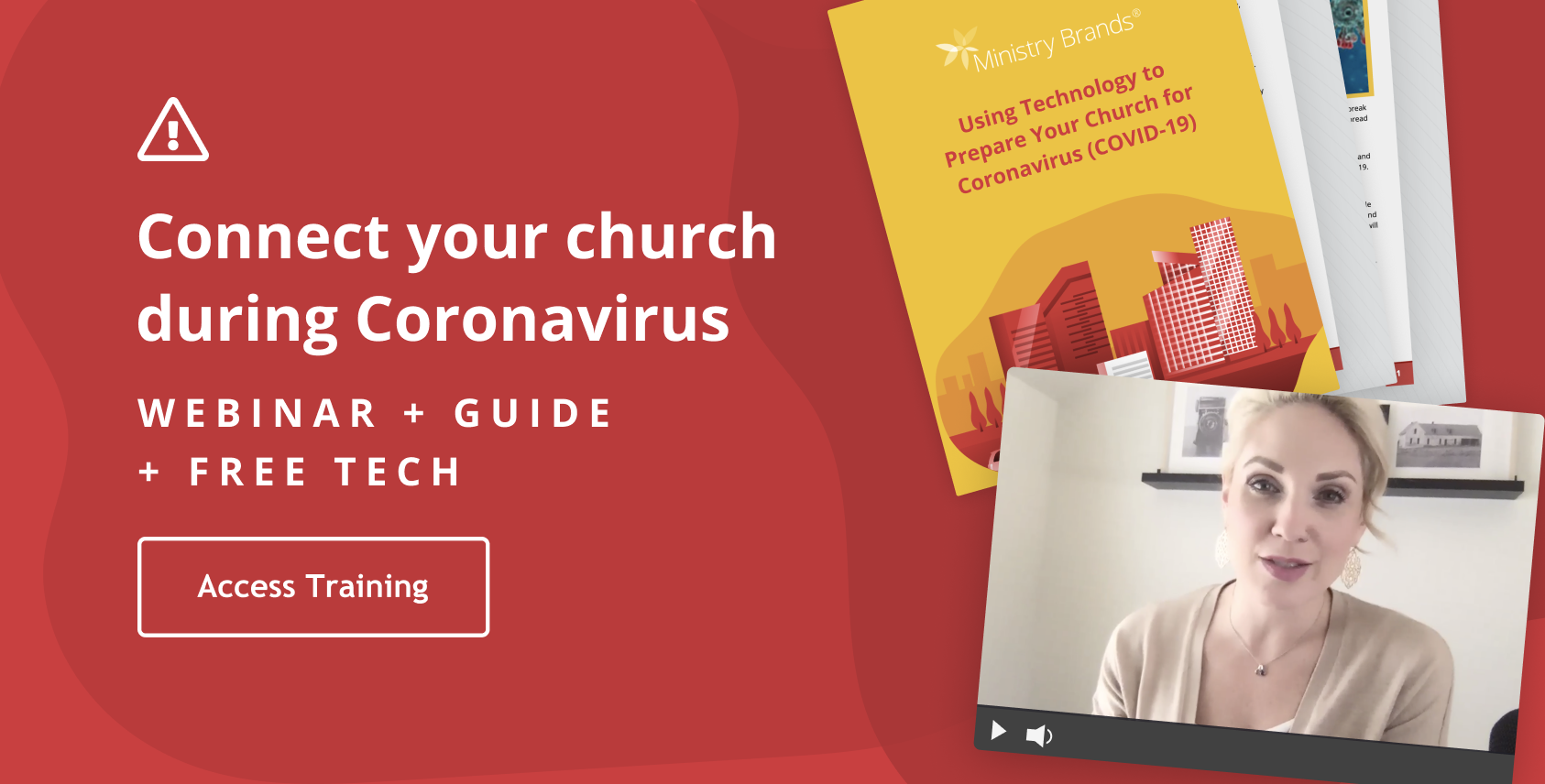 ---
Step 3: Test your Approach
Whichever platform you choose, the next step is to set it up and make sure it works. This is a great time to pretend like it's the first day of your virtual Bible study. Gather two or three teammates to act as students. Send them the information they need to access the online Bible study and make sure the process is simple and easy to follow.
After everyone joins your study, have them ask questions in whatever capacity your online Bible study platform allows. Can you see or hear their questions? Are you able to respond easily and promptly? How does it affect everyone else in the class? Spend some time working through the kinks to make sure the first day of your virtual Bible study goes smoothly.
Step 4: Spread the Word
The next step is to spread the word about your new online Bible study. Print it in bulletins, announce it from the pulpit, and publish it on your church website and social media accounts. Wherever your people are, make sure they have the opportunity to learn about your new endeavor.
This is also a great opportunity to send out a church-wide email using your church management system. E360's church management software system integrates with our websites and makes it simple to write one email (or text!) that goes to every church member, so everyone can stay in the know about your church happenings.
Be sure to include clear, specific instructions about how to register and get started with the platform you'll be using.
Step 5: Host Your Online Bible Study
It's go-time! Log into your online Bible study and welcome all your members. In the beginning, spend some time talking casually and getting to know those in your virtual classroom. This will help your online Bible study members acclimate and learn the platform.
Encourage questions about how things work and be sure to walk through specific actions such as how to make comments or how to turn on and off video and voice capabilities. You want your members to become comfortable as they journey with you.
Now it's time to lead. As you repeat the process, your members will become more and more confident with your platform of choice, and, more importantly, be exposed to ministry they might have missed out on otherwise.
Next Steps
Online Bible studies are best paired with highly-functional church websites and can be hosted on dedicated pages of your site. If you pair ChurchStreaming (a Ministry Brands family member) with an e360 website, you might choose our use our sermons layout or articles #4 layout (shown here, on Worship Center's site) to organize your online Bible studies. Our expert team can help you establish goals, strategize, and get you started making ministry happen online.