You can easily find quality sets of icons online, but finding ministry specific sets is a little trickier.
The design team here at MonkDev, builders of Ekklesia 360, loves using icons to create a visual story––and we want to pass some of our unique ministry icon files on to you for free! They include things like church buildings, crosses, small group logos, and welcome icons.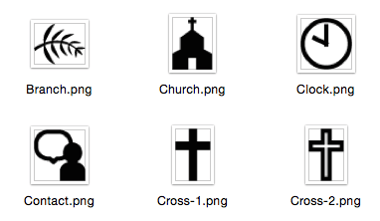 Use them on your:
website pages
newsletters
blog
letterhead + brochures
...get creative!
No attribution needed. They're our "thank you" for being a part of the Ekklesia 360 community.