If your members don't know anything about your online giving tool, they are not going to use it. Or, maybe they know it's there, but they still aren't giving online.
So how exactly do you increase congregation engagement with your online giving tool? The key is clear and effective communication. Sometimes this means communicating in different ways. Some members may respond better to a phone call, others prefer an email. Still, some like getting a good old-fashioned letter in the mail. Our free templates (link) allow you to customize messages to your congregation no matter which outlet of communication they prefer.

No matter which way you choose to communicate to your members about online giving, be sure to cover the following points in your message:
It's an easy and accessible way to give, even for those who aren't very tech savvy
Donations can be made remotely and securely
All it takes to give is to log on to the church website
It's a great way to participate in and support the mission and vision of the church
It makes financial tracking easier for the church
Members can give directly from their checking account, or with either a debit or a credit card. You will also want to communicate the option of recurring online giving. This will let members know that they don't have to log on to the church website each and every week to make their donation. If members are concerned about security, you can let them know that tithes and offerings are processed with PCI Level 1 compliance.
Remember, clear and effective communication is key.
Besides communication, you want to make sure your members see information and opportunities to give online wherever they look. Strategically place "give now" buttons on your church website.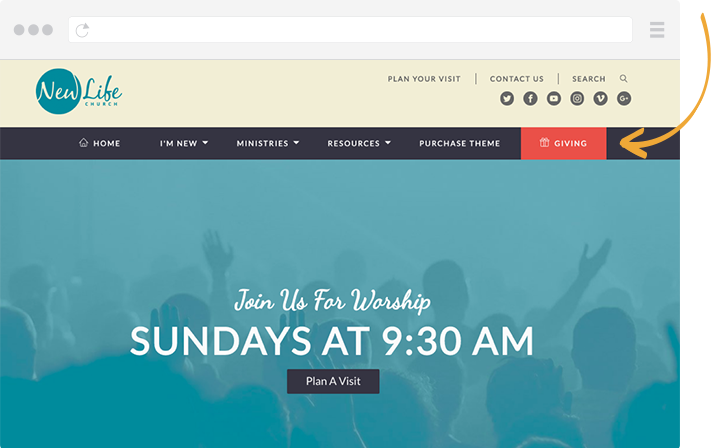 You can even utilize your church newsletter to inspire members to give by including stories about families in need or an upcoming mission trip. If your church does online streaming, placing an online giving form on the streaming page is another way to provide ample opportunity to give.